Trial begins for ex-Edmonton piano teacher accused of sexual abuse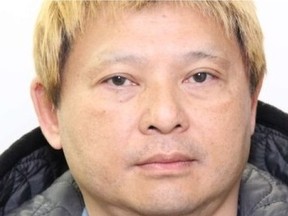 Article content
An Edmonton piano instructor accused of sexually abusing four former students pleaded not guilty on the opening day of his trial.
Article content
Daniel Chong began a Court of King's Bench trial Monday on seven sexual offenses dating to his time as a private piano instructor.
Article content
Chong faces four counts of sexual assault and three of sexual interference linked to alleged offenses between 1999 and 2012, when all but one of the complainants were youth.
"I remember when it happened I was very shocked," testified one of the alleged victims, who claims Chong touched him inappropriately during a lesson in 2009. "I remember just having a feeling of dread."
After the alleged incident, "we sat in front of his grand piano, and I guess I tried to play some music," he said.
Edmonton police announced charges against Chong in February 2020, after two men came forward claiming he sexually abused them.
Article content
At the time, police said there may have been other complainants. The current charges now include four alleged victims. The oldest was 18, while the youngest was under 14.
The first complainant to testify, now 29, said he was Chong's student from age seven to 15. They began lessons at the Yamaha School of Music before transitioning to Chong's home in the Old Strathcona area, where Chong kept a grand piano, harpsichord and organ .
The former student, whose name is covered by a publication ban, said he and Chong were practicing a Royal Conservatory classical music course at the time of the alleged assault. On the day of his last lesson — March 28, 2009 — Chong gifted the then-15-year-old a black leather belt with a silver buckle, which he insisted on helping him try on.
Article content
As Chong fastened the belt, he allegedly stuck his hand down the students' pants and underwear.
"I believe his hand was in there maybe a few seconds, until I nudged his hand," the complainant testified.
The complainant said he told his father what happened when he picked him up from the lesson and he never studied with Chong again. "I was very disturbed by it," the complainant said. The father confronted Chong about a week later and returned the belt.
The complainant decided to go to the police in 2019 because he said he felt more emotionally stable than he did in the years immediately following the incident.
"In 2019 I was at a place where I was feeling good," he told prosecutor Mark Huyser-Wierenga. "My mental health was (in) a good state, so I felt that was the right time."
The man said he knows one of the other complainants but had never met the other two.
Defense lawyer Brian Beresh spent part of Monday afternoon cross-examining the complainant. The man's father is also expected to give evidence.
The trial is scheduled to last two weeks and is being heard by Justice Shaina Leonard without a jury.