Singer Greyson Chance Claims Ellen DeGeneres Was 'Insanely Manipulative'
Singer-songwriter Greyson Chance has spoken out about his working relationship with Ellen DeGeneres, saying that he "never met someone more manipulative, more self-centered, and more blatantly opportunistic than her."
Back in 2010, when he was in sixth grade, Chance became an internet sensation when a video of him performing Lady Gaga's hit track "Paparazzi" at his Oklahoma school went viral on YouTube.
The clip soon caught the attention of DeGeneres, who flew him out to Los Angeles to appear on her daytime hit, The Ellen DeGeneres Showlanded him representation with top industry executives, and signed him to her record label eleveneleven.
However, in an interview with Rolling Stone, which was published on Thursday, Chance, 25, said that the instant fame came at a price. He accused DeGeneres, 64, of becoming "domineering and way too controlling" as his career took off.
"My whole week, my whole month, my whole year could change [with] one text message from her, "he said." That was horrible. "
The purported control, Chance said, went from overruling decisions about his performances to what he wore onstage, with the singer claiming that dedicated vegan DeGeneres banned him from donning leather.
"She would come in and look at a rack, yell at stylists, berate people in front of me and say, 'This is what you're wearing on the show,'" Chance said. "She was just degrading to people."
After signing his contract with DeGeneres, Chance released a mini EP, performed internationally, toured with the likes of Miranda Cosgrove and Cody Simpson, as well as appearing on the Fox sitcom Raising Hope.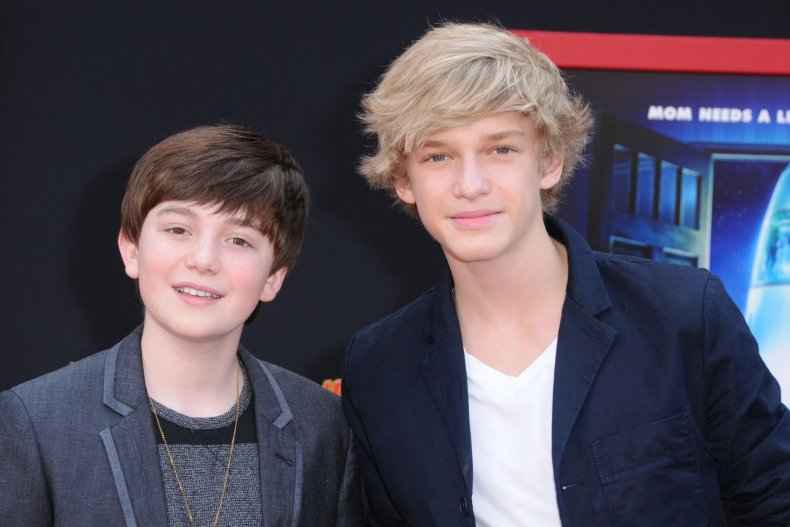 In November 2012, Chance released Truth Be Told, Part 1, his second project on DeGeneres' label. The EP underperformed, and he said that the comedian and talk-show host "completely abandoned" him and stopped taking his calls.
He was also dropped by his label and team of representatives that year, so he returned to Oklahoma, where he continued to work on music that would be released independently.
Chance continued to make appearances on DeGeneres' show, where, he told Rolling Stonehis interactions with the comedian were warm and welcoming as cameras rolled, but distant and a lot less friendly backstage.
The singer-songwriter said that he made the conscious decision never to appear on the talk show again in 2019, describing the studio as a "place of active trauma."
"She came out during soundcheck, and she looked at me, hugged me. And she said, 'How have you been?' And that just killed me inside because I was like, 'What do you mean how have I been? Where have you been? " Chance said.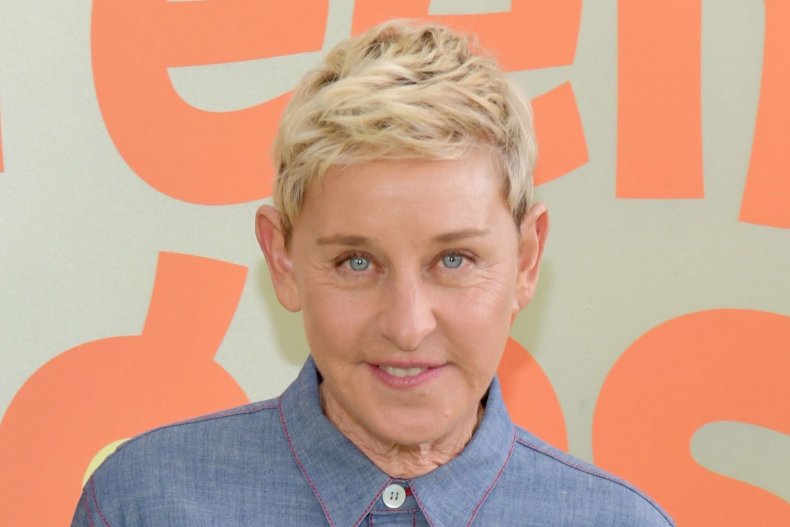 Chance also said that he found praise from DeGeneres during the interview "cheap," when she spoke about how proud she was of him for coming out as gay two years prior.
"She had nothing to do with that," Chance said. "[When I came out,] I hadn't spoken to her in years … That's so messed up, that you're now showing the world as if we're so tight. We're so good. And behind the scenes, you are this insanely manipulative person. "
As The Ellen DeGeneres Show's final season aired earlier in 2022, Chance said that producers asked him to return one last time — an offer he turned down.
"How in the world am I supposed to sit down and say I'm so thankful and let her take that moment?" Chance said of DeGeneres.
"I couldn't to that," he added. "So I turned down a national-TV gig on the eve of an album release, which is probably not a smart thing to do, but I had to do it for my integrity."
Newsweek has reached out to representatives of DeGeneres for comment.
DeGeneres' image took a hit in July 2020, when Buzzfeed News published an article in which numerous allegations were made about her show being a toxic work environment behind the scenes. She was also criticized by certain celebrities.
In a segment at the start of season 18 of the show in September 2020, DeGeneres said of the reports: "I learned that things happen here that never should have happened. I take that very seriously. And I want to say I am so sorry. to the people who were affected. "
DeGeneres' on-air statement followed a memo the star had sent to staffers on her show. She wrote: "As we've grown exponentially, I've not been able to stay on top of everything and relied on others to do their jobs as they knew I'd want them done. Clearly, some didn't. That will now change and I'm committed to ensuring this does not happen again. "