Former Nebraska star Maurice Purify has run a life route from alcoholism to mentor
Evan Bland World-Herald Staff Writer

Where Are They Now: Husker Millennials
Nebraska football has yet to win a conference title in the 21st century but an entire generation of Huskers and memories have nonetheless passed through Lincoln since the glory years of championship teams past. The World-Herald will periodically catch up with notable NU alums in their 20s and 30s about life after their playing days.
The grainy YouTube videos aren't always enough. Sometimes Maurice Purify has to show the next generation what he's all about.
If Purify was a freak athlete in his prime – 6-foot-4, fast and physical, with jumbo-sized magnets for hands – the former Nebraska star receiver is still an outlier. How many 36-year-olds can land a windmill dunk in an exhibition basketball game? How many can lace up a pair of cleats at a moment's notice and look the part of a legitimate pro prospect?
"As long as I'm using it, I'm still going to have it," Purify says with a laugh. "Once you stop using it you lose it."
He's known as Coach Mo these days, in his first season as receivers coach at College of the Redwoods in his hometown of Eureka, California, on the edge of the Pacific Ocean 100 miles south of the Oregon border. He spent the previous four years back at his old high school helping with football and basketball when he wasn't working as a juvenile hall correctional officer.
Purify used to rise up against defenses all the time – his most iconic play as a Husker came at Texas A&M in 2006, when he boxed out a defender to catch a goal-line fade from Zac Taylor that won the game in the final seconds and clinched a Big 12 North Division title. His name is still on NU top-10 lists for single-game receiving yards (158 at Kansas in 2007), single-game receptions (11 at Colorado in 2007) and receptions in a season (57 in 2007).
Purify is the only Husker ever to catch three touchdown passes in a game more than once. He ranks sixth in school history with 16 scoring grabs despite spending just two seasons in Lincoln.
But behind the on-field smiles and highlights of his senior year was a young man who didn't know how to grieve. A devastating six-month stretch hit him harder than a defender ever could – his brother was shot and killed in Oakland in August 2007, his ex-girlfriend died in a car crash in Pasadena in September, his grandmother passed away and one of his best friends died in another car accident.
All this after twice seeing the inside of a jail cell that summer because of a bar fight and drunken-driving incident that led to his suspension for the season opener. Less than two years before that, he became a starter on the basketball team at City College of San Francisco in the worst possible way, replacing friend Terrell Anderson in the lineup after Anderson – who encouraged Purify to play hoops that year – died from a gunshot wound the day after Christmas.
"Being that far from home and not having nobody to talk to, I really resorted to drinking," Purify says of his final months as a Husker. "That wasn't the best time in my life."
The day his longtime high-school sweetheart, Reia Shapiro, died was when Purify believes he became an alcoholic. That night in Lincoln he went and bought a gallon of Hennessy. For the next seven years, it would always be Hennessy.
He kept his drinking as private as he could. People around him at Nebraska probably had an idea, he says, but he was still making plays, catching balls, being productive. Those moments in helmets and pads were his only sanctuaries from the weight of life.
Someone should have checked on him, Purify says now, but he doesn't blame anyone. He should have asked for help too.
"It's hard to reach out to people like that – strangers – and talk about it," Purify says. "Ask any 20-year-old as a stranger how things are going and they'll say, 'Fine.'"
His football career and alcoholism continued after his Husker days ended. He signed as a surprisingly undrafted free agent with the Cincinnati Bengals in 2008 and spent part of two seasons on their practice squad, briefly cracking the 53-man roster playing special teams. He found more success in the high-flying Arena Football League, earning Rookie of the Year honors in 2011 after catching 129 passes for 1,650 yards and 46 touchdowns.
Purify joined the AFL's Arizona Rattlers in 2012, reeling in nine balls for 143 yards and seven touchdowns in the title game that season. He won ArenaBowls the next two seasons too, establishing himself as perhaps the most dominant receiver in the league's two decades of existence.
Following a night of especially hard partying when the Rattlers won in August 2014, Purify awoke to find he couldn't stand up straight. After years of making empty promises to himself that he was done drinking, he made another as he hugged a toilet.
"I said it that day," Purify says. "And, shoot, I followed through this time."
The wideout won an unprecedented fourth straight ArenaBowl with the San Jose SaberCats a year later. He returned to Arizona eyeing a fifth in 2016 but the Rattlers lost 56-42 in the final.
Purify retired after that season, not because he couldn't perform but because he told his mother he would when – like a heavyweight boxing champion – his title streak ended. He bounced around helping coach several AFL teams but they all folded.
When he returned to Eureka, his former high school team was running the Wing T offense. Purify, a self-described Xs and Os coach with a love of film study, helped implement some spread elements. Players began calling it the Sling T.
Purify could show his pupils what it was supposed to look like too. At least to a point.
"I was a beast at Nebraska," Purify says. "Now I ain't no beast. Now I don't want to take no hits. I can play in a 7-on-7 league – that's all me. But taking any hits? I'm done with that. You want to run some routes and play some flag football, I'm all for that. "
Along the way Purify juked the selfishness he says characterized him as an alcoholic. He trains area youth for free each week. His story fuels his passion for working at the juvenile hall, where he encourages kids not to let their past define them and to work for a better future.
When Purify applied for the corrections job in 2016 – two years clean after his successful self treatment began – a psych test revealed more than a decade of alcohol abuse, nightmares and thoughts of suicide.
"The administrator came out and was like, 'I'm surprised you're still alive,'" Purify says. "He was shocked. People that are alcoholics for that long and go through that and don't get help, they usually stay an alcoholic until they die. "
Purify's oldest son, who has the same name and is a freshman receiver / defensive back at Lincoln North Star, knows his dad's story. So will grade-schooler Kingston, who lives in Arizona.
Father tried to steer son away from football – "It takes a lot out of you," he says – but to no avail. The sport opened doors for the elder Purify, who was a top junior-college recruit and committed to Bill Callahan and Nebraska over a host of other Power Five schools. He liked the Huskers' West Coast offense, their history and their fan support.
Purify still rattles off his personal highlights. Playing at USC in 2006 as a childhood Trojans fan who never got an offer from his favorite team. A 63-yard catch-and-run touchdown against Texas and a 28-yard scoring pass to Terrence Nunn against Missouri after taking a handoff on a trick play later in that 2006 season.
The A&M play is still No. 1. Purify recalls that night in College Station as "awful" for him until the end in a game peppered with drops as he struggled to focus. What fans may not remember, he notes, is Nebraska called the same goal-line fade to him on the previous play – it fell incomplete but drew a critical roughing-the-passer penalty.
"At that time in my life I was going through a lot," Purify says. "But I was able to make the play at the end when we needed it."
His best individual game was at Kansas in 2007, when he repeatedly beat KU cornerback Aqib Talib – a future first-round NFL draft pick and five-time Pro-Bowler – while catching seven balls from QB Joe Ganz for 158 yards and three scores. Ganz later said it was easy to have chemistry with a physical specimen like Purify, whose one-handed grabs with his "banana mitts" never ceased to amaze.
Purify is too busy to watch much college football these days but still keeps tabs on the Huskers and stays in touch with a few former teammates like Carl Nicks and Menelik Holt. Sometimes he encounters fans still recognize him.
What's important, Purify says, is he doesn't recognize himself from back then. He's still running routes, just toward a different destination.
"I'm only 36 years old," Purify says. "I've got some juice left in the tank."
Photos: Nebraska's major college football award winners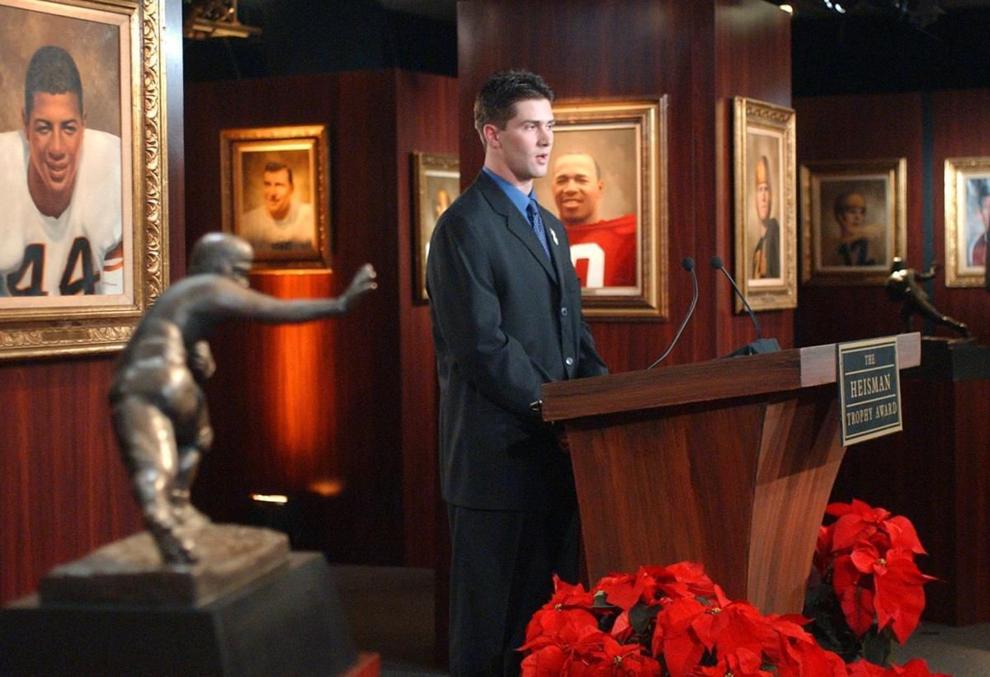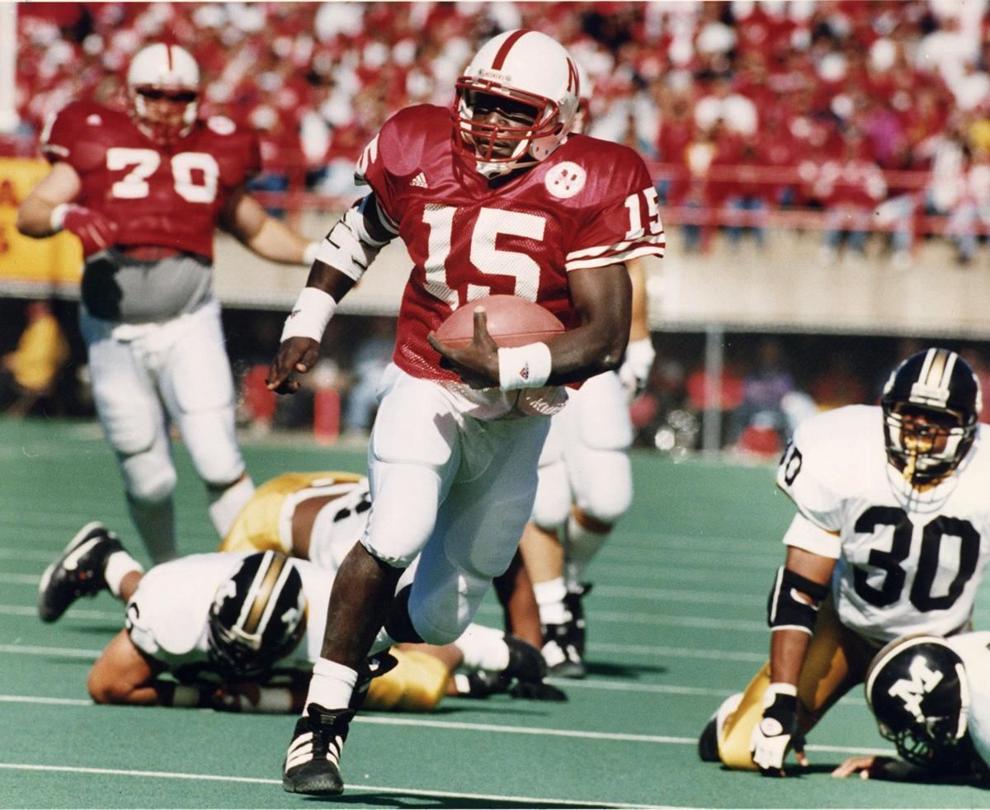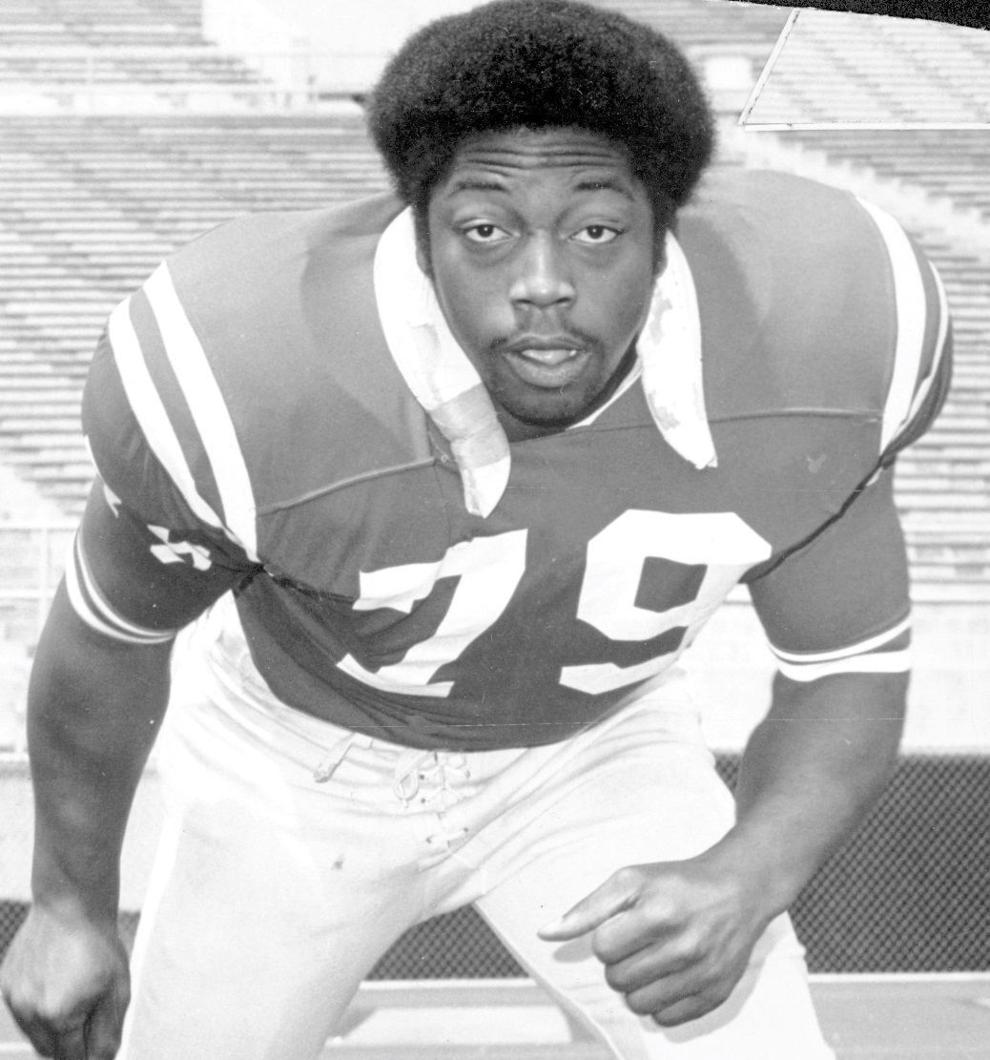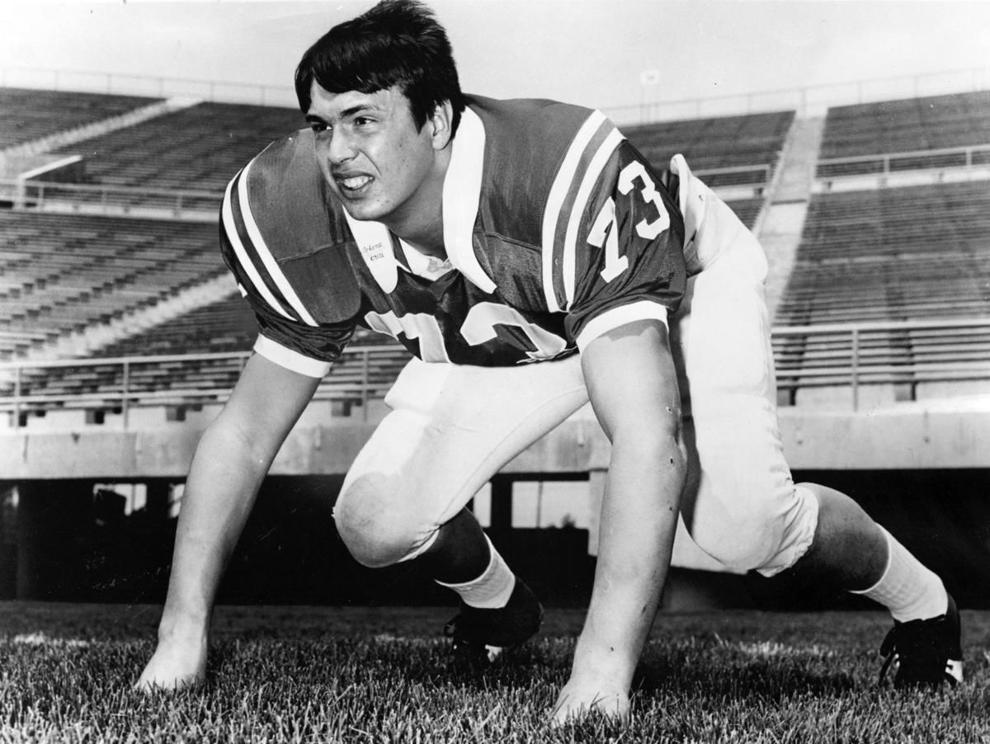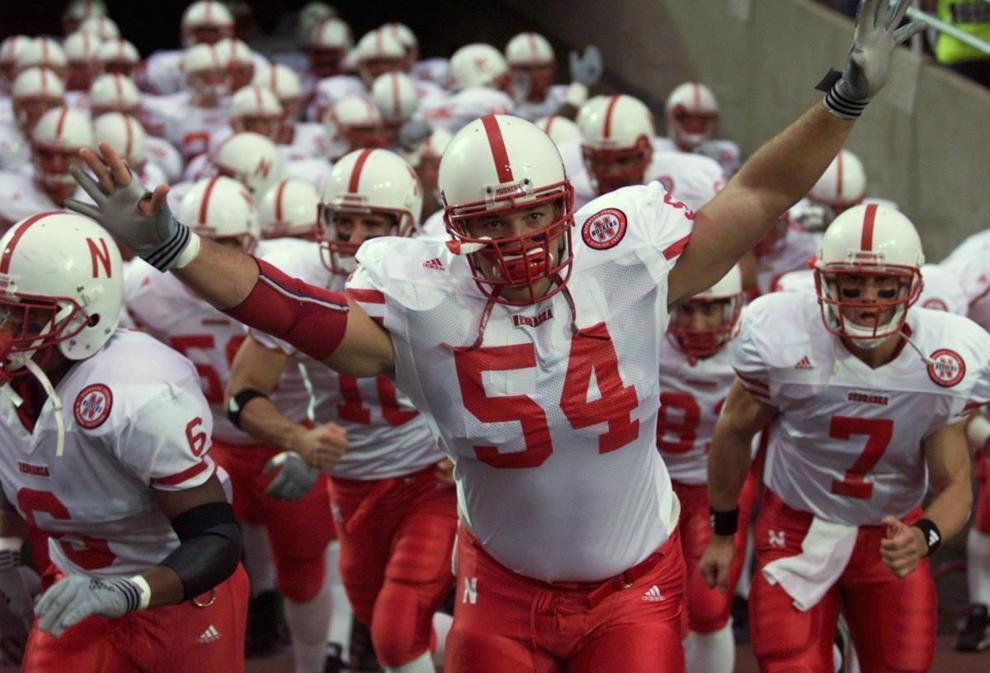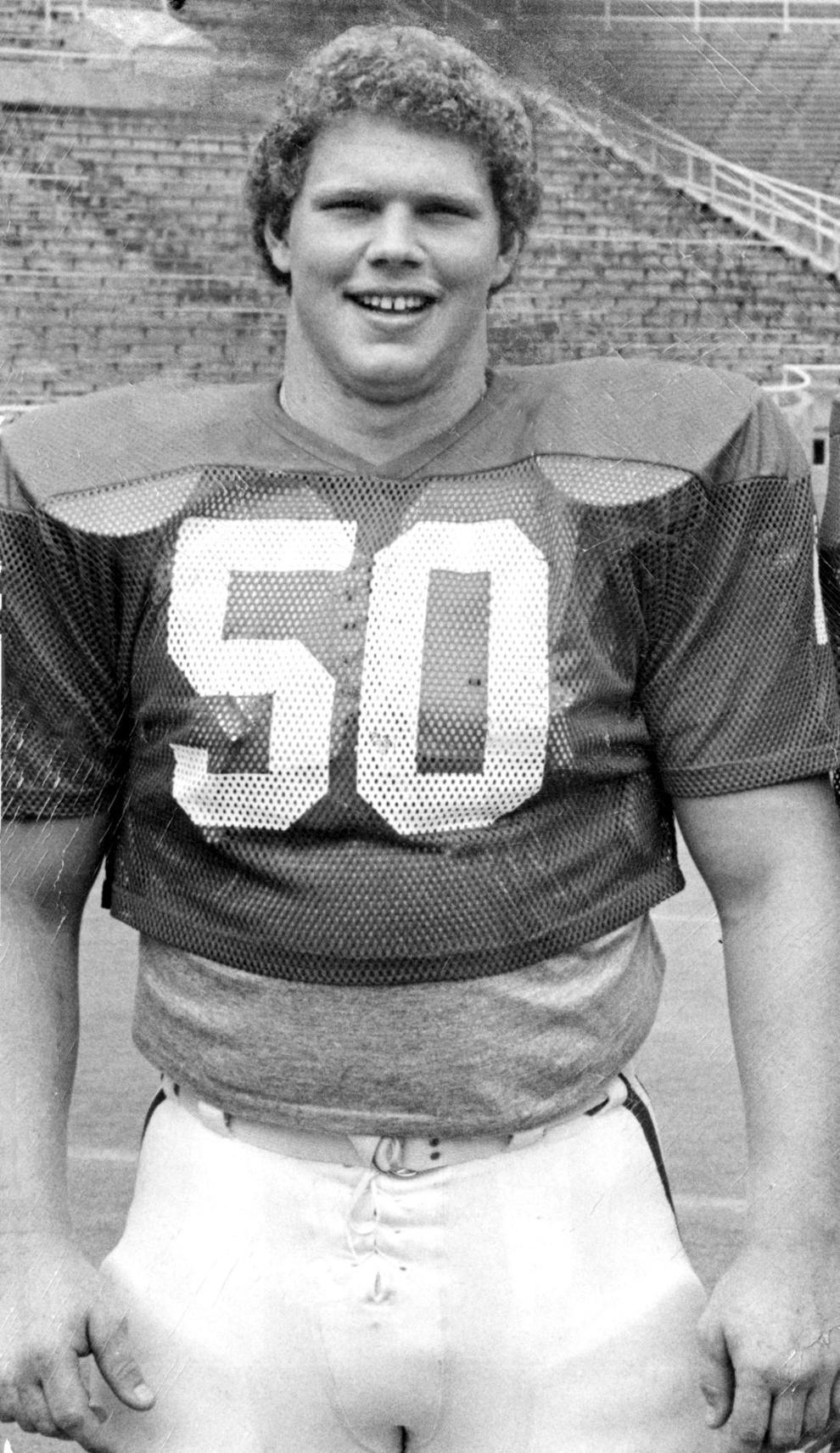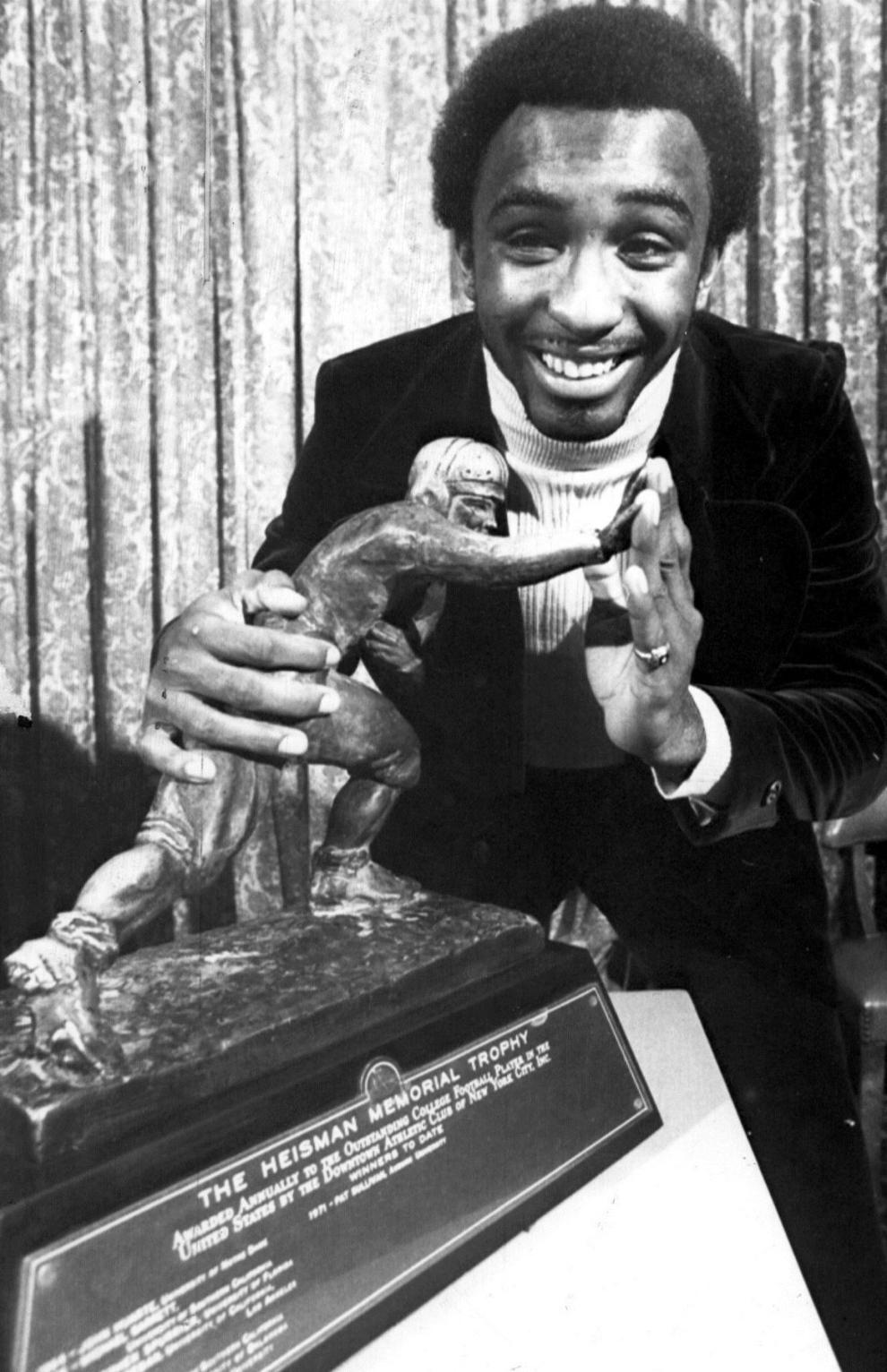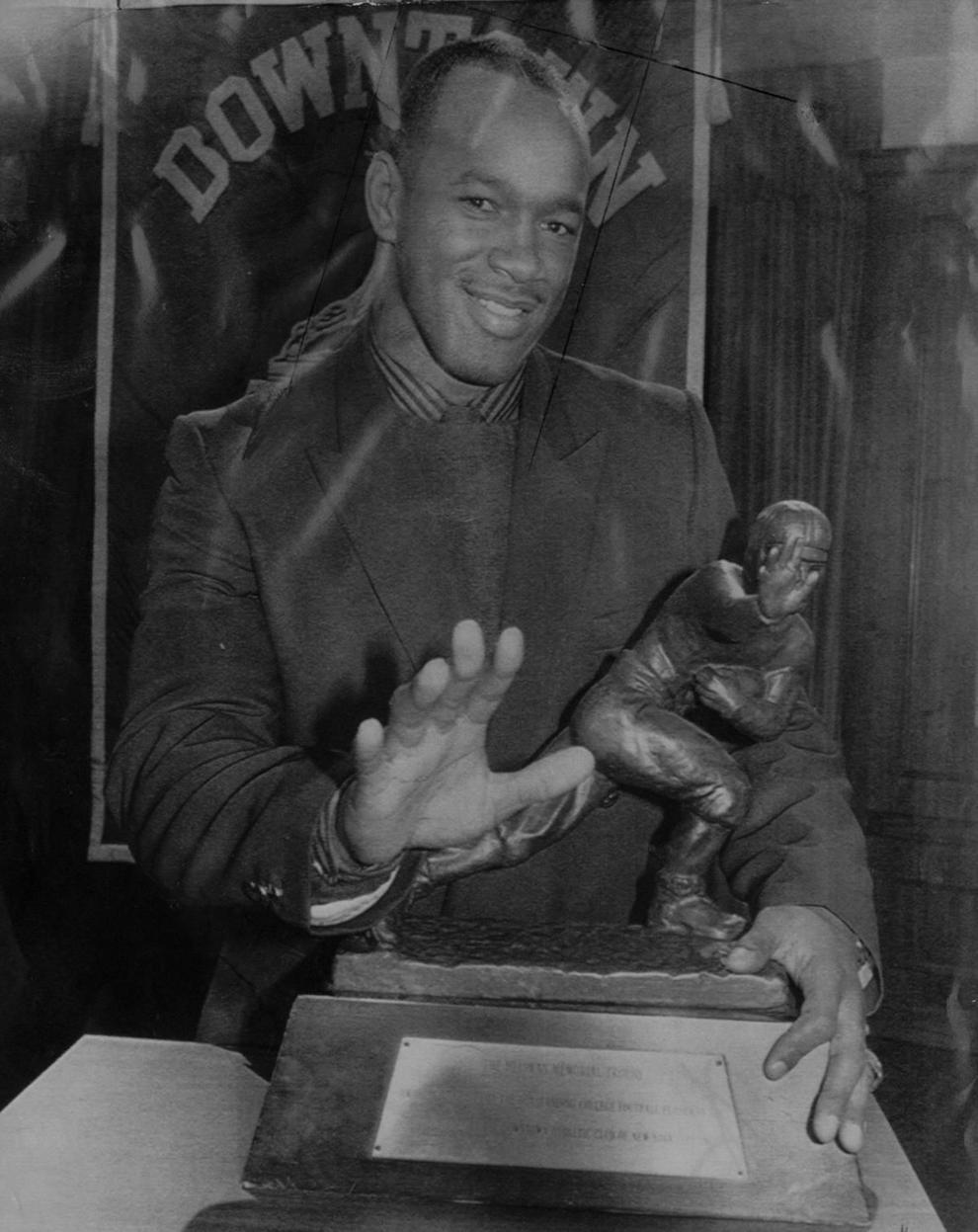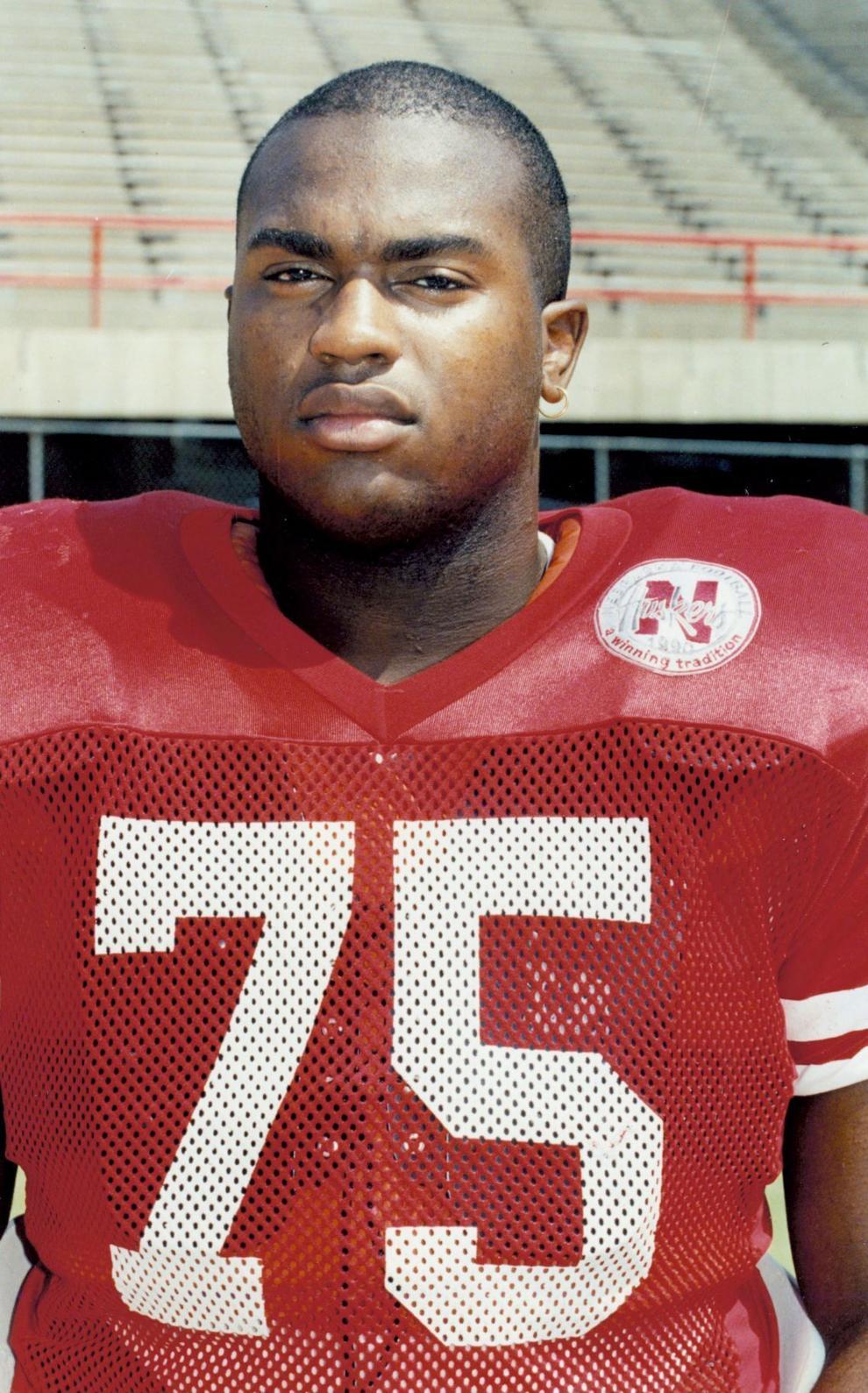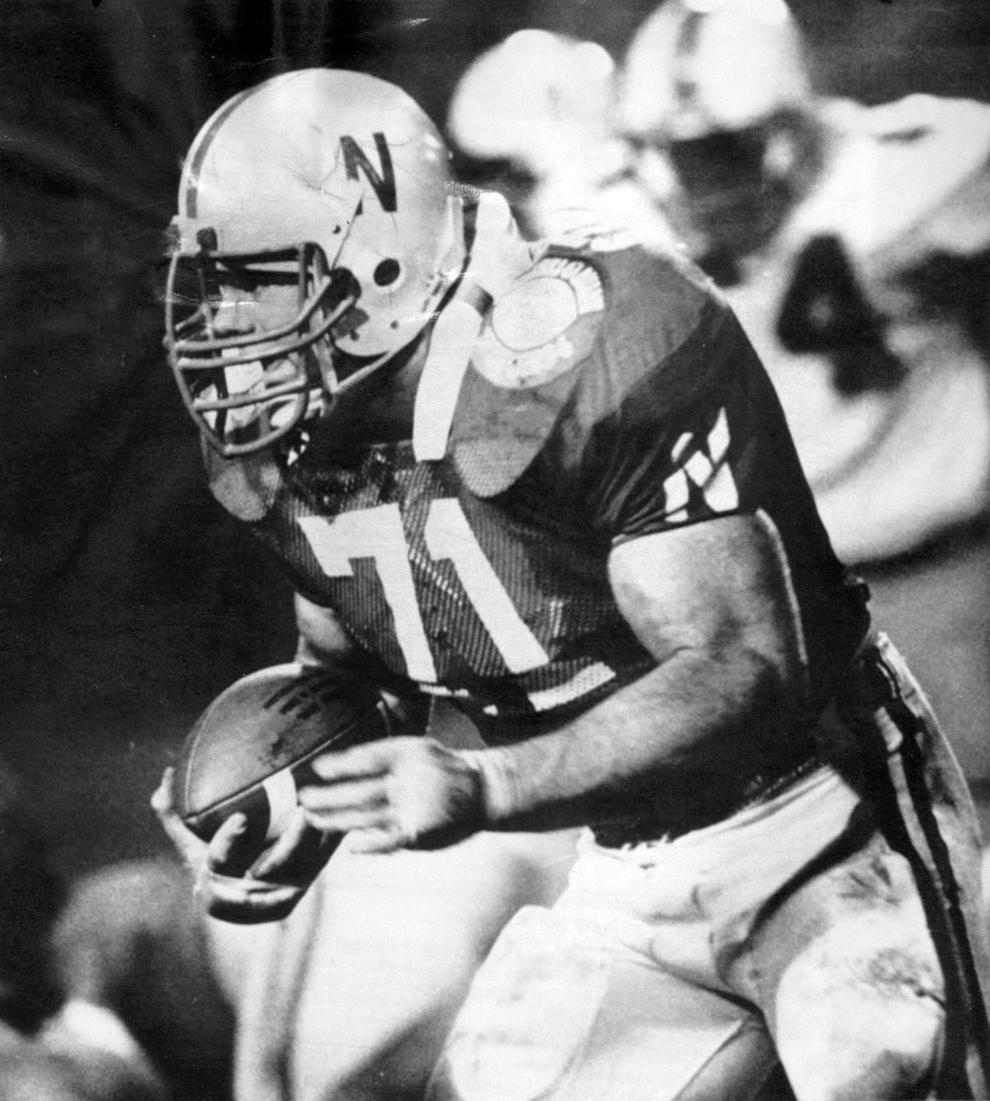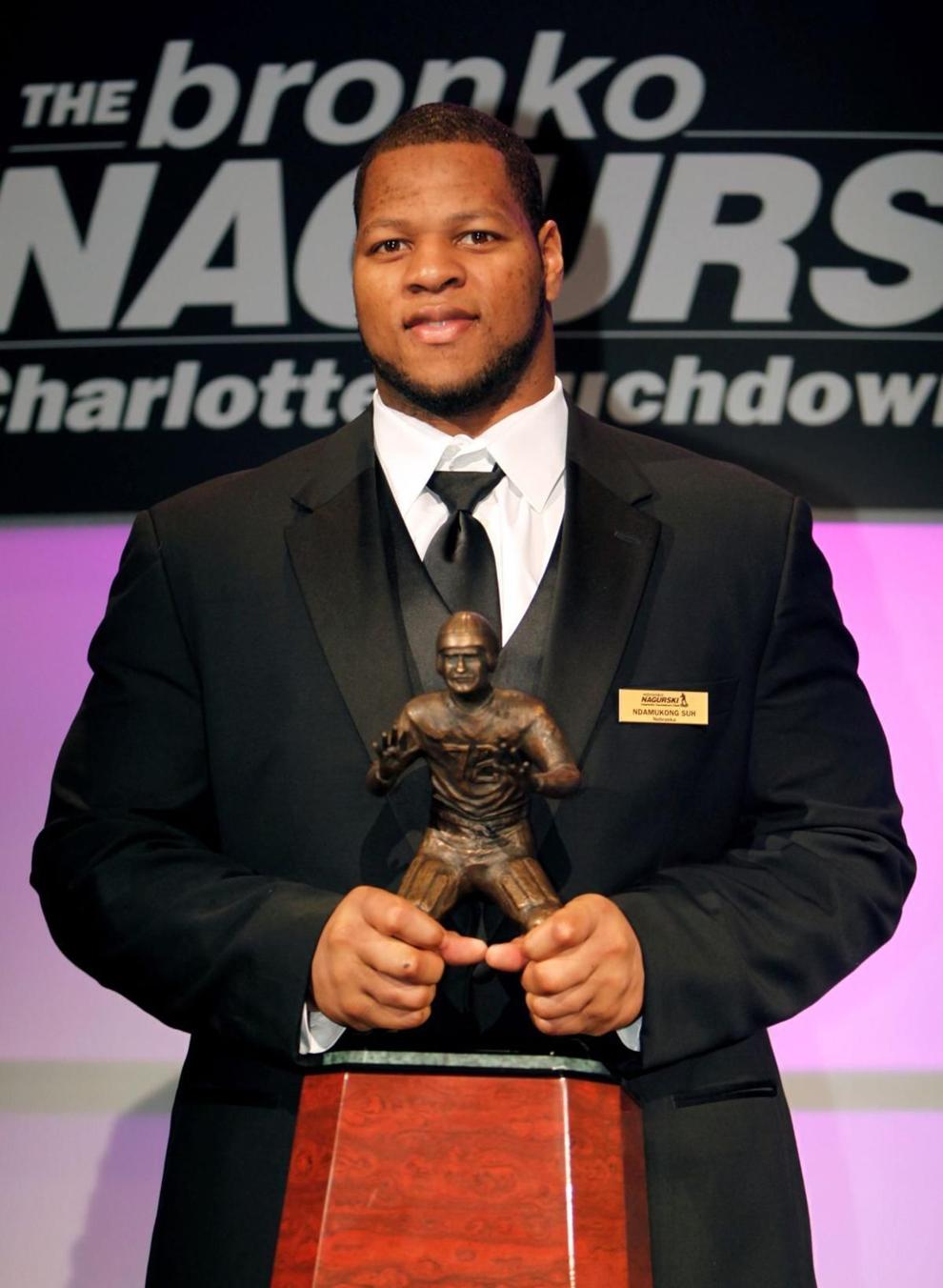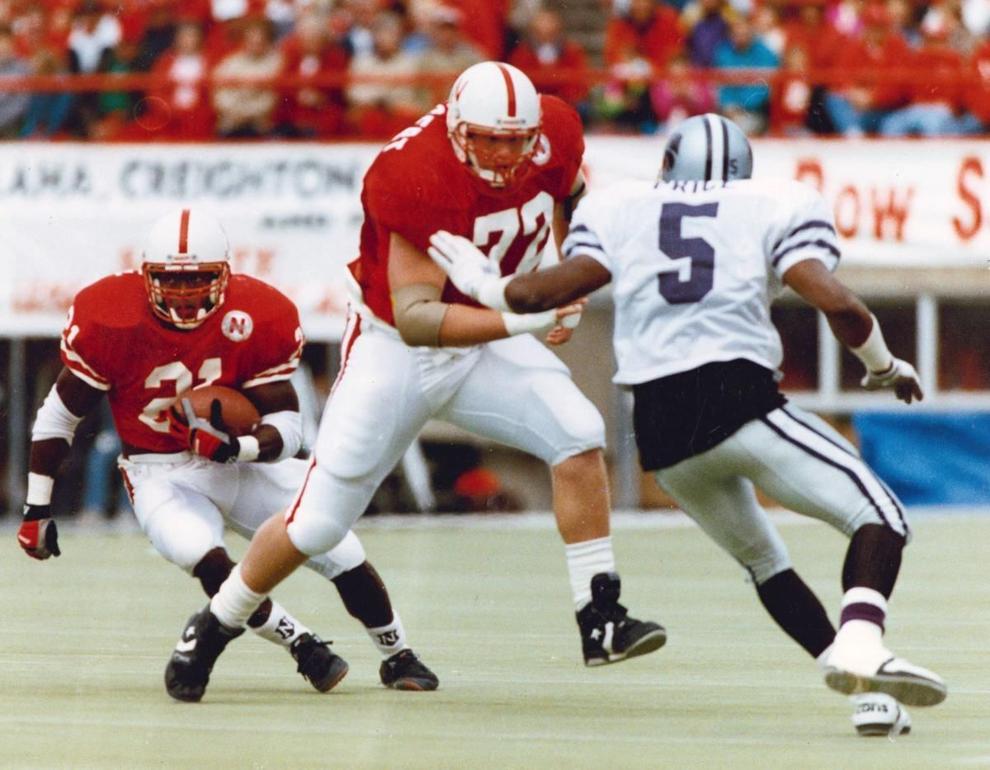 .