Dart Library, embedded in Black community, closes for renovation | Local and State News
As with many Lowcountry institutions, the Charleston County Public Library has grown over the years to serve its expanding community.
In the process, it has acquired important assets large and small, from books to buildings. The John L. Dart Library at 1067 King St. got its start in 1927, when Susan Dart Butler converted her father's press room at the old Dart Hall into a public reading room.
In so doing, Butler established the city's first free-access library. Leaders of the progressive Julius Rosenwald Fund, which had a reputation for promoting education among African Americans throughout the South, noticed what Butler had done and helped fund a nascent countywide library system starting in 1931.
Eleven years later, the county purchased Dart Hall. Butler became head librarian until 1957.
Then came years of turmoil. From those emerged a new Dart Library, in a new location on upper King Street, in 1968.
Next month, it will close temporarily while the Charleston County Public Library makes upgrades to the building.
The effort is part of a $108.5 million phased initiative to create five new library branches and improve the rest. The money came from a referendum passed by voters in 2014.
The Wando Mount Pleasant Library opened in June 2019; the Baxter-Patrick James Island Library opened in November 2019; the St. Paul/Hollywood Library opened in June 2020; and the Bees Ferry West Ashley Library opened in November 2020. Construction of the Keith Summey North Charleston Library is underway with an anticipated opening in 2023.
The Dart branch will close at 5 pm Oct. 15 so it can be painted, carpeted, refurnished and reorganized. Designs were provided by Liollio Architecture. Patrons can use the main library at 68 Calhoun St. to pick up items placed on hold. They can route or return materials to any other branch.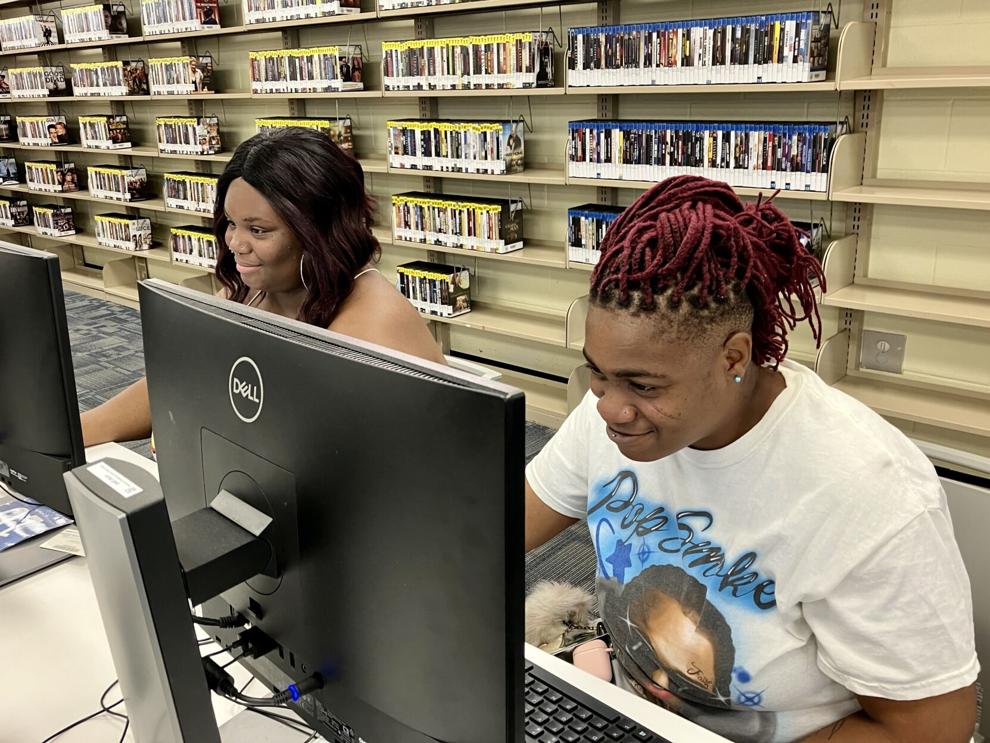 The closure, although relatively brief, will disrupt Keira Singleton's routine.
Singleton, 30, lives in the neighborhood and visits a few times a month, at times bringing her young son so he can flip through books that interest him, sometimes taking a seat at a computer to spend time on the internet. Her wife, Jasmine Blake, 26, sometimes joins her — "to get out of the house," she said. And to check out various materials.
Kara Valtier, a caregiver and makeup artist who lives across the street, might also be inconvenienced. She comes in to use the copy machine, usually requesting assistance from helpful staff, she said.
Some among the homeless and needy will notice the locked doors, too. They won't be able to grab donated produce from the Free & Fresh pantry near the front door.
But it will all be worth it, said Branch Manager K'Lani Green. Before long, the Dart Library not only will provide access to valuable materials in a more comfortable environment but also resume its outreach efforts, carrying on a long tradition of community service.
The Rev. John L. Dart, pastor at Morris Street Baptist Church, started the Charleston Normal and Industrial Institute for Black children in 1894. In doing so, he laid the groundwork for what would ultimately become Burke High School.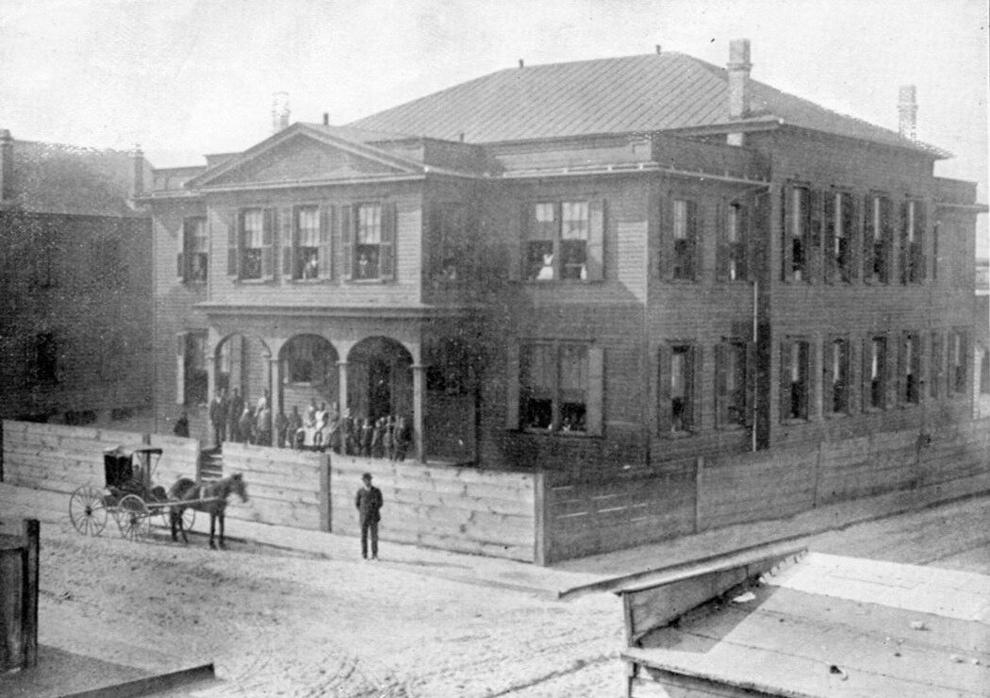 The initial effort was so successful it led Dart to procure six lots at the corner of Bogard and Kracke streets on the West Side, where he had Dart Hall built. This was more than a school. It was a community center, event space and, beginning in 1927, a public library. It became a cornerstone of the Black community in Charleston. In 1952, Charleston County purchased the building, which was incorporated into the county's network of public libraries.
By 1968, hundreds of properties on the peninsula, most belonging to African Americans, were razed to make way for the Crosstown Expressway and the bottom of Interstate 26. The conspicuous Dart Hall was among them, replaced by a modest new building on upper King Street .
The Dart branch has never relinquished its role as a community-based institution, Green said.
The pandemic disrupted much of its programming, but things are getting back to normal, she said. The branch focuses on literacy and outreach. Its Fall Festival, set for 4-6 pm Oct. 12, is a family-friendly event featuring food and crafts.
The Dart Library participated in the National Endowment for the Arts Big Read initiative, which this fall assigned Yaa Gyasi's "Homegoing." From 3 pm to 5 pm on Thursdays, the branch hosts "Game On!" which gathers teenagers for video and board games. On Tuesday mornings, the branch hosts "Storytime" for younger children, who enjoy picture books, short plays, sing-alongs and activities that encourage the development of literacy skills.
There is also an adult book club, computer classes, after-school programming and a financial literacy initiative called Dart Dollars, which rewards young people for reading books and writing short reviews.
Although the Dart Library is located in a gentrifying area, it's striving to keep older residents engaged and to educate newer residents about the history of the branch and the neighborhood it serves, Green said.
"We have people who grew up in the library, and they're bringing their kids and grandkids," she said.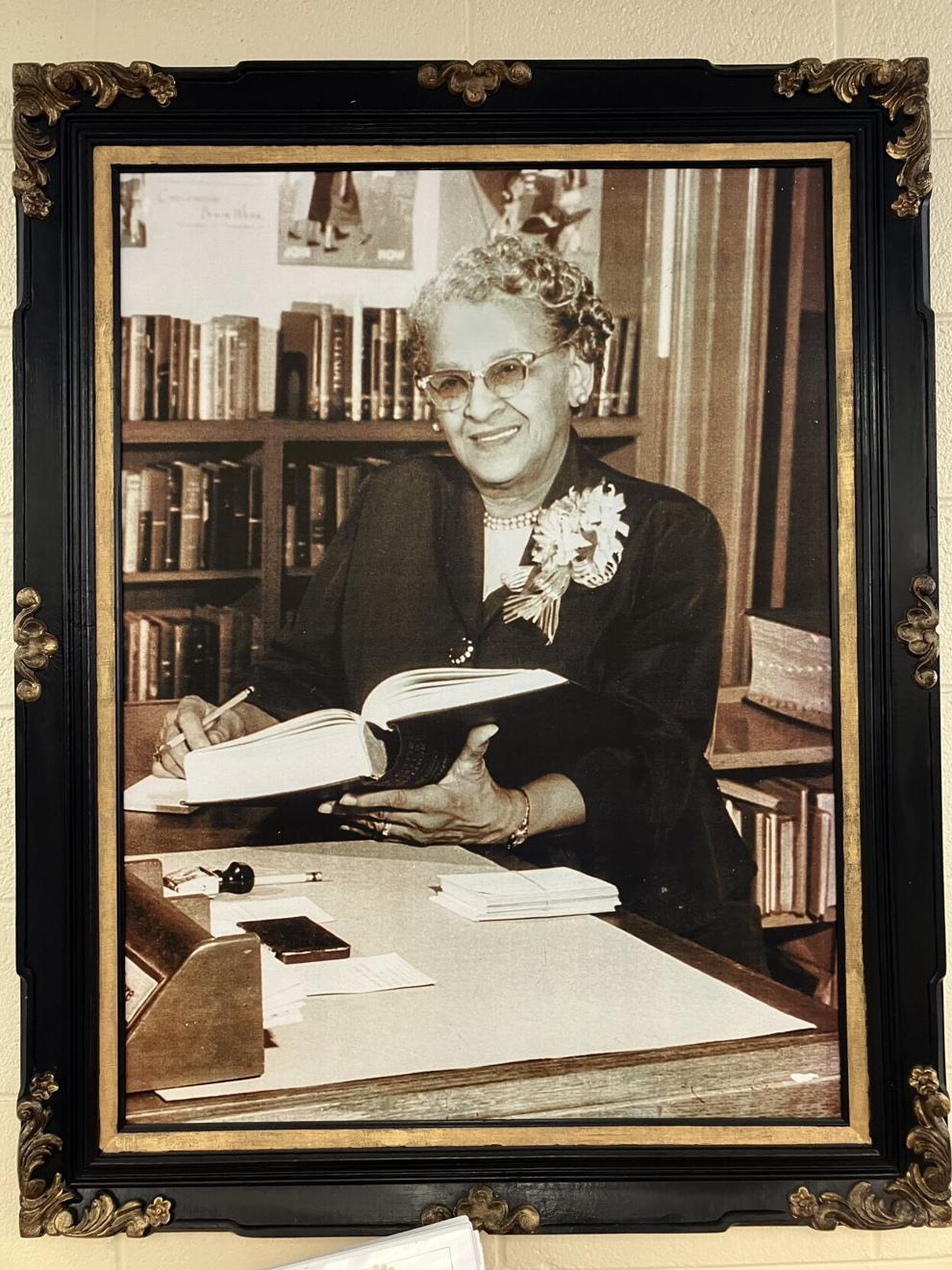 Hanging on the wall are portraits of John L. Dart and his daughter Susan Dart Butler, both important leaders in Charleston whose creativity and determination led to the establishment of a pillar of the Black community. Green, who grew up in the neighborhood, looks upon those paintings daily and identifies with Butler, she said.
She thinks of her own dedicated father, who worked as a foreman at the old dairy on Meeting Street. He died in 2014 at age 75. She thinks of her responsibilities as branch manager, of the ways her library can enrich the lives of families in the area. And she thinks of the historic role libraries like this one have played in African American neighborhoods.
The renovation effort could take several months, but the Dart Library will be back in action afterwards, better equipped and ready to serve, Green said.