Bookmarks: Accolades include Giller nod for Billy-Ray Belcourt's new book
Plus more Abandoned Alberta, Alberta Book Publish Awards, Monica Lewinsky in Edmonton and more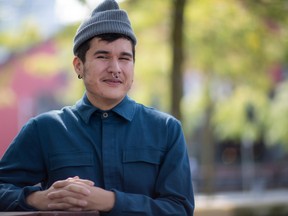 Reviews and recommendations are unbiased and products are independently selected. Postmedia may earn an affiliate commission from purchases made through links on this page.
Article content
Billy-Ray Belcourt's newest book was less than a week from its release date when the news came in; A Minor Chorus had been named to the longlist for the Scotiabank Giller Prize.
Article content
His is one of 12 publications vying for the Giller, one of the most prestigious literary prizes in the country. But the award-winning author admits there was a lot of uncertainty as he was writing.
Article content
"I struggled through most of the writing of this book because I felt myself being at a distance from the conventions of the novel," says Belcourt. "I remember having something like a first draft and sending it to my agent and being like, 'Please let me know if this is anything or if I should start over.'"
What he has is something magical; a narrator trying to find his place in the world in a book of intersectionality — of being a struggling student, an Indigenous person in Alberta, a member of the queer community — without ever using the term.
Article content
While the protagonist remains nameless, Belcourt admits many of their details are shared with his own life. He was working on his PhD at the University of Alberta when he started writing, and the narrator is also a graduate student. Belcourt is from Driftpile Cree Nation, about 300 kilometers north of Edmonton; his narrator is also from Northern Alberta.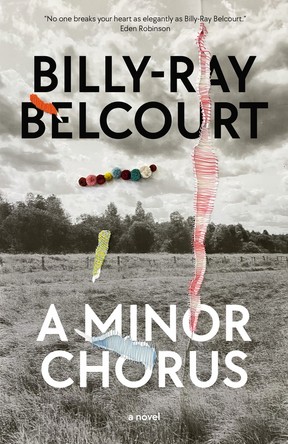 Belcourt's book is one of two Giller longlisted titles set in Edmonton. Conor Kerr's book Avenue of Champions also made the cut. The shortlist of six finalists will be announced on Sept. 27, while the winner will be named Nov. 7.
A Minor Chorus was released Sept. 14 from Penguin Random House Canada. Find out more about the author at billy-raybelcourt.com.
New short story collection from Red Deer author
Article content
Award-winning Red Deer author Leslie Greentree has a new collection of short stories.
Not the Apocalypse I was Looking For contains 14 stories about the dark, and sometimes funny side of life while exploring death, change and redemption.
Greentree has won CBC literary competitions for poetry and fiction while being shortlisted for numerous other awards.
Not the Apocalypse I Was Looking For was released Sept. 15 from the University of Calgary Press.
Learn more at lesliegreentree.ca.
Alberta's beauty captured in lost corners
Joe Chowaniec's photos of Abandoned Alberta places have proven so popular he's released a second book.
Abandoned Alberta II features 136 pages of new photos showcasing abandoned homes, farms and businesses from the badlands to the foothills of the Rocky Mountains.
Article content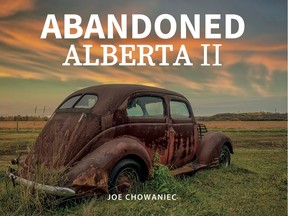 The original book was released in 2020 and became a bestseller, while his photography was featured in a year-long exhibition at the Royal Alberta Museum.
Abandoned Alberta II was released in early September from publisher Macintyre Purcell Publishing.
Find more about the book and photographer at abandonedalberta.com.
Embracing the child's night
Another new children's book from a local author is teaching kids about the importance of the night.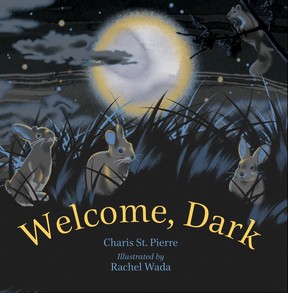 Welcome, Dark is the newest book by author Charis St. Pierre. She's teamed up with award-winning illustrator Rachel Wada to enlighten kids to the wonderful things that happen at night and demystify some of the dark's scarier elements.
Released on Sept. 13 by Orca Book Publishers, the book and more information can be found at charisstpierre.com.
Article content
Kid's book launching at Audrey's
Best known for writing non-fiction books for kids, Mortimer: Rat Race to Space is Jean Marie Galat's first foray into fiction.
Mortimer is a journal-keeping lab rat who lands a spot on the International Space Station to prove rats are better suited than humans to colonize Mars.
The book launch, at Audreys Books on Sept. 24 at 2 pm, will feature a launch from a Space X scale model. Galat will also be at the Telus World of Science on Sept. 25 from 11 am to 3 pm signing copies of her new book.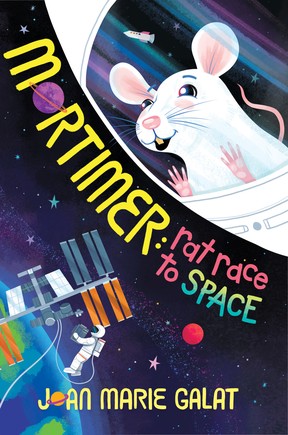 Published by DCB, an imprint of Toronto-based Cormorant Books, this and the author's 15 other titles can be found at joangalat.com.
Alberta Book Publisher Awards
The University of Alberta Press, Athabasca University Press and NeWest Press were among the Edmonton and Northern Alberta publishers recognized at the 2022 Alberta Book Publishing Awards, held Sept. 16 in Calgary.
Article content
Edmonton publisher NeWest Press won the Book Design award for Coconut, a collection of poetry from Nisha Patel. Athabasca University Press took home two awards; the Regional Book of the Year for Bucking Conservatism, edited by Leon Crane Bear, Larry Hannant and Karissa Robyn Patton, as well as the Scholarly and Academic Book of the Year for Regime of Obstruction, edited by William K. Carroll.
Laberinto Press, a small publisher from Edmonton focused on writers whose first language is not English, and translated world literature was recognized as the Emerging Publisher of the Year.
The full list of winners can be found on the Book Publishers Association of Alberta website. A recording of the awards gala will be available on the BPAA YouTube channel in the coming weeks.
Article content
Monika Lewinsky an EPL guest
The Edmonton Public Library is hosting writer and activist Monica Lewinsky as part of its Forward Thinking Speaker Series.
Lewinsky will be speaking at the Northern Jubilee Auditorium Sept. 27 at 7 pm She became famous in 1998 when it was revealed she had an intimate relationship with President Bill Clinton and has since become an anti-bullying advocate.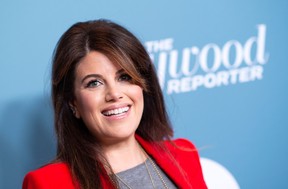 The evening will be moderated by award-winning journalist J'lyn Nye.
Tickets start at $10 and more information can be found on the Edmonton Public Library's website.
Bookmarks: Conor Kerr invites readers home to Avenue of Champions

Local poetry flourishes with three new publications