Howard Herman | Designated Hitter: A couple of books that come highly recommended | Sports
If you are not sitting on a beach or by a pool, now is a really good time to do a bit of reading.
The Major League Baseball Season has barely started, the NBA playoffs have not kicked into high gear and the NHL playoffs are still days away. And yes, the NFL Draft is still a couple of weeks away.
I have two books on my nightstand that come highly recommended. With the recommendations comes the disclaimer that both authors are friends of mine. I would not recommend a book to you just because of that. Both of these were books that I could not put down, and I imagine you will not be able to either.
First is the Mike Sielski book "The Rise: Kobe Bryant and the Pursuit of Immortality." If you are looking for the story of Kobe's success with the Los Angeles Lakers and his death in the helicopter crash two years ago, this is not for you.
Sielski, who is a sports columnist with the Philadelphia Inquirer, did something I thought might have been impossible. He got me to think of Kobe Bryant through a different lens.
It would be fair to say that I was never a fan of the Bryant / Shaq-era Lakers. After all, it was another former Philadelphian – the late Wilt Chamberlain – who said "Everybody pulls for David, nobody roots for Goliath." And those Lakers were Goliath.
Sielski's book tells us, in great detail, how Kobe Bryant basically went from a high school basketball David to Goliath. It is a book that hooked me from the very first page, when Sielski described the scene at Lower Merion High School, two days after the helicopter crash that claimed the life of Bryant, his 13-year-old daughter Gianna, the pilot, and several others involved in the girls' AAU program Kobe set up.
Most know of the Kobe Bryant NBA history, dating back to his being drafted right into the NBA. Most know of his 20-year NBA career and his five NBA championships. If you live outside of greater Philadelphia, his back story was not well known.
On Page 78 of my copy of "The Rise," Gregg Downer said "I was in for the ride of a lifetime." Downer was Bryant's coach at Lower Merion High School, a school in a Tony Philadelphia suburb.
Little did he know what the ride would actually be, and the ride that Sielski takes us on in this book is a ride unlike any other.
Bryant's rise from a young high school player to a senior leader on a state championship basketball team is immaculately reported. Sielski's eye for detail and his asking the right questions of Bryant's Lower Merion teammates, coaches, teachers and basketball rivals provides us with a story we did not know. It is a story that is fascinating, and made all the more so by the reporting and the writing.
I spent my college years in Philadelphia, so I know Lower Merion, the Sonny Hill Summer Basketball League and the other touchstones that are detailed in "The Rise." It all has a familiar feel to me.
Do not have that feel? It does not matter. You will feel like you have spent a lot of time in Philadelphia basketball circles when you read "The Rise."
———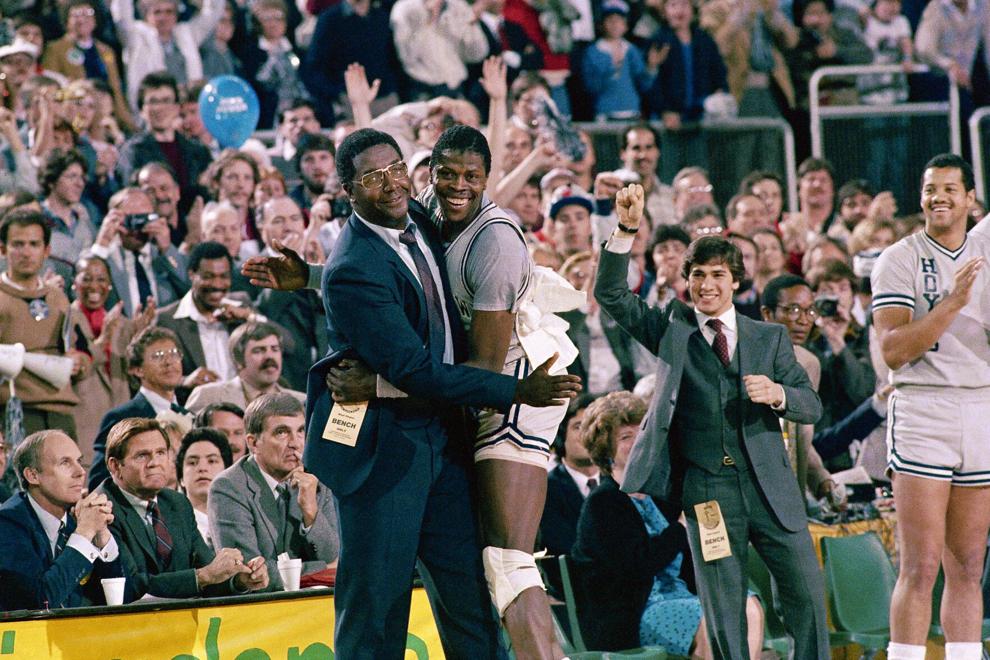 The books of John Feinstein have been discussed in this column over the years. His last book, "The Back Roads to March," told stories of mid-major college basketball programs.
When Loyola of Chicago made its run to the Final Four and UMBC became the first Division I men's 16 seed to knock off a No. 1 in Virginia, the idea for the book began to crystallize.
"I had this notion that it would be really interesting to sort of write about those two teams a year later," he said, when I reached him at his home near Washington, DC, for a discussion of that book. "Then I thought, wait a minute, there are a whole bunch of other stories at this level. Why do not I try to put them together in a book? "
Like Sielski, Feinstein is first and foremost, a reporter. "Raise a Fist, Take a Knee," is a book where Feinstein gives us a look into the history of racial inequality in professional sports.
The book might not have come about were it not for Feinstein's long-standing, and more-than-occasionally prickly relationship with the late John Thompson. Feinstein covered Thompson's Georgetown basketball teams, and college basketball writ large, for the Washington Post.
When you read the introduction, Feinstein makes it clear that his relationship with Thompson is what helped get this project rolling. In the dedication, he wrote: "Also, to the memory of John Robert Thompson Jr., who fought with me; taught me; and, finally, inspired me to write this book. "
And what a book it is.
Tommie Smith and John Carlos. Doug Williams. Ozzie Newsome. Mike Tomlin. Tony Dungy. Willie Randolph. They all have a voice in Feinstein's well-researched book.
After reading the book, I can say that these are stories that needed to be told and needed to be published. For those who believe sports is a meritocracy and only the best survive, this book will make that reader change his or her mind about sports and the role race has in our games.
These two books are not similar in their subject matter. They are very similar when it comes to how the books came together, how well-researched and well-written they are, and how thought provoking they are.
Do yourself a favor, hit your local bookstore (my preference) and get copies of both. You will not be disappointed.
.