Finding recess: Columbia teachers find hobbies to balance the demands of teaching | K-12 Education
Through the roar of motorcycle engines, the smell of bubbling soap, the ring of the cash register and the woodshop whir of saws sharpening, Columbia Public School teachers have found their getaways.
Christine DeLong, a sixth grade special education teacher at Oakland Middle School, hawks down flea market merchandise. Robert Fountain-Holman, a seventh grade English teacher at Oakland Middle School, traverses highways on his cruiser. Matt Villasana, a media specialist at Cedar Ridge Elementary School, turns scrap wood into household gems. And Caitlin Nichols, a fourth grade Rock Bridge Elementary teacher, champions healthy toddler skin.
The pursuits, they say, are antidotes to the increasingly challenging life of serving as a public school teacher.
Some 60% of teachers have said that they have experienced work-related stress regularly, according to a national survey conducted in July by the EdWeek Research Center. Outside the classroom, this foursome of teachers might be considered role models for finding different ways to relieve their stress.
An experienced collector
In the summer of 2021, walking through a thrift store in St. Louis, Christine DeLong came across a woman who offered her a thousand books. Three weeks later, when DeLong and her mother went to meet the woman, they quickly found out she was not joking.
"We filled the entire back end of a pickup truck," she said.Now, these books are sold in one of two of DeLong's booths at Itchy's Flea Market in Columbia.
DeLong has had a booth and worked at Itchy's for over 15 years when she finds time outside teaching. She sells items such as books, clothes, small furniture and other miscellaneous things she has come across.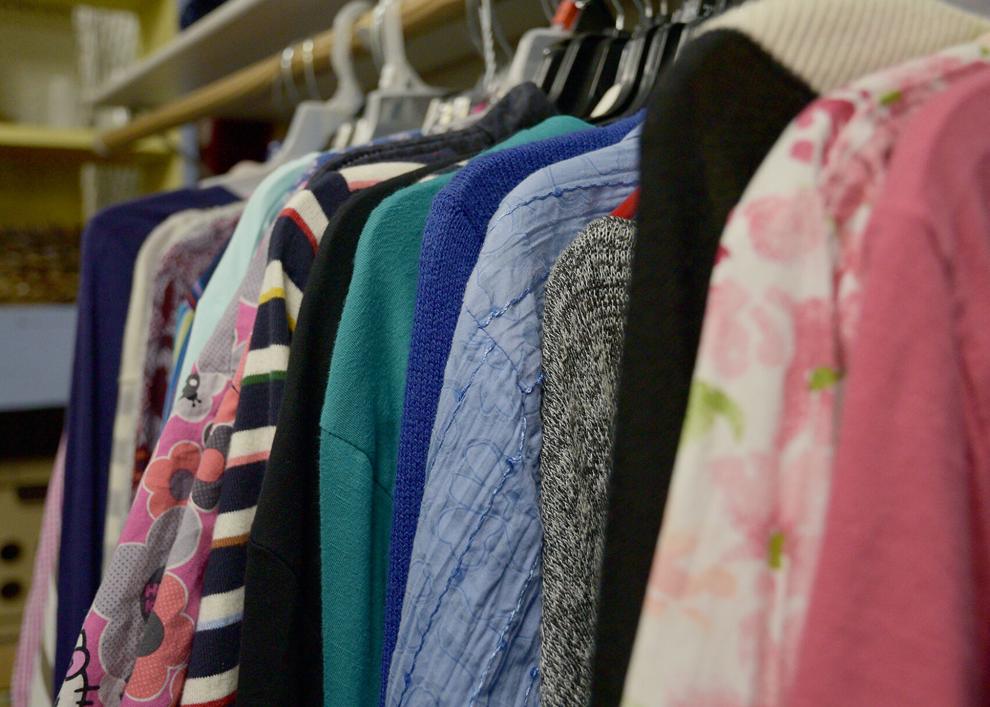 DeLong owes her long-lasting hobby to her mother. As an undergrad at MU, she helped her mother clean out her basement when a coworker at the time mentioned selling the castoffs at Itchy's. DeLong has been selling items there ever since.
"Once you get into it, it's hard to get out," she said.
DeLong never throws out items she finds along the way. She prefers to give back to others and donates them when they are not being sold in her booths. "I just hate when people waste stuff," she said. "It drives me crazy."
A devoted builder
Matt Villasana hardly ever tosses out his scraps of wood. Instead, he finds ways to use it. He has built pieces out of old propane tanks, wine barrels and even hardwood from MU's old basketball stadium.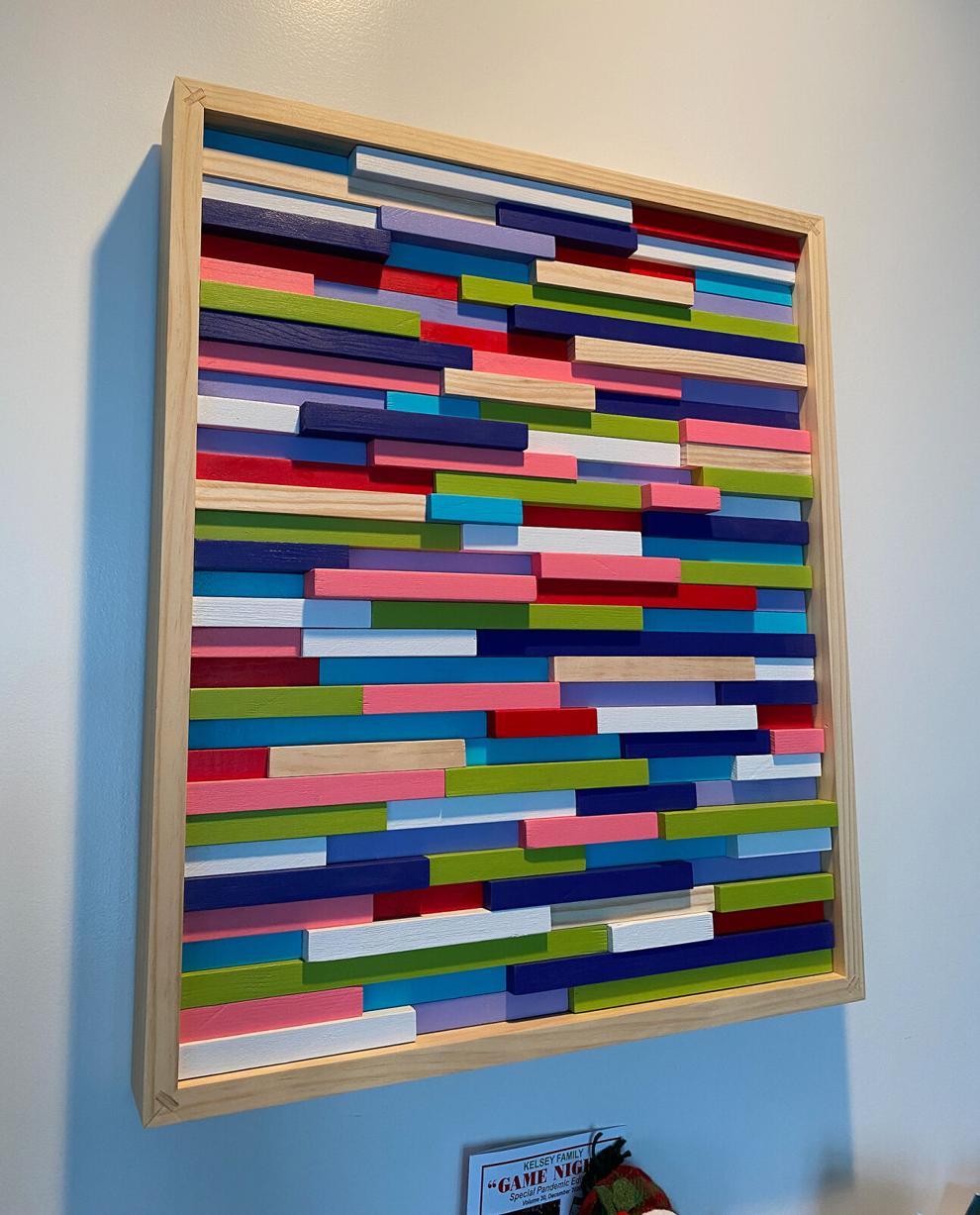 "I find that it's more fun making stuff out of scraps," he said. "It's fun and challenging to make something out of the small pieces." He builds wooden tables, charcuterie and cutting boards, bottle openers and more out of non-threatened wood.
Villasana can thank his wife, Jill Villasana, and daughter for igniting his hobby. Their daughter saw Jill, a teacher at Battle High School, teaching virtually during the pandemic and suggested that he build her mother a standing desk. Soon after, inspiration struck. He quickly reactivated his Facebook account and sought out woodworking groups to expand his creative effort.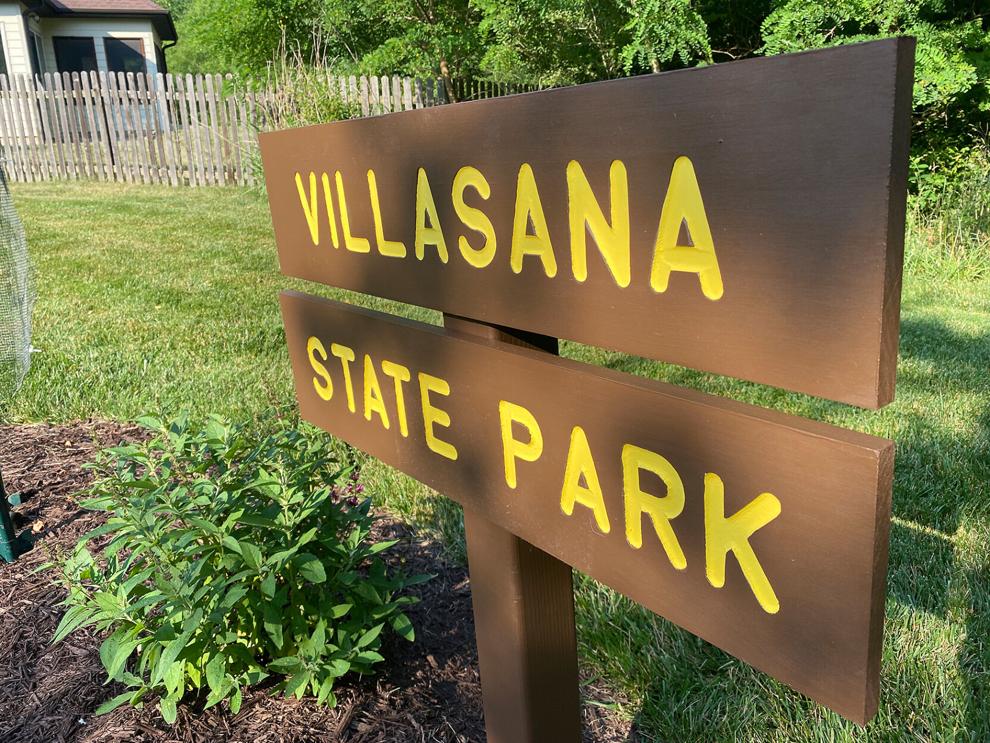 Since then, he has stuck with the craft. "It's nice to have something to come home to, gather your thoughts and decompress," Villasana said.
His skills have made him a household name across the district. He has made wood pieces for teachers and donated some of his work at school auctions. "I'm happy to give it to people if they will promise to use it," he said.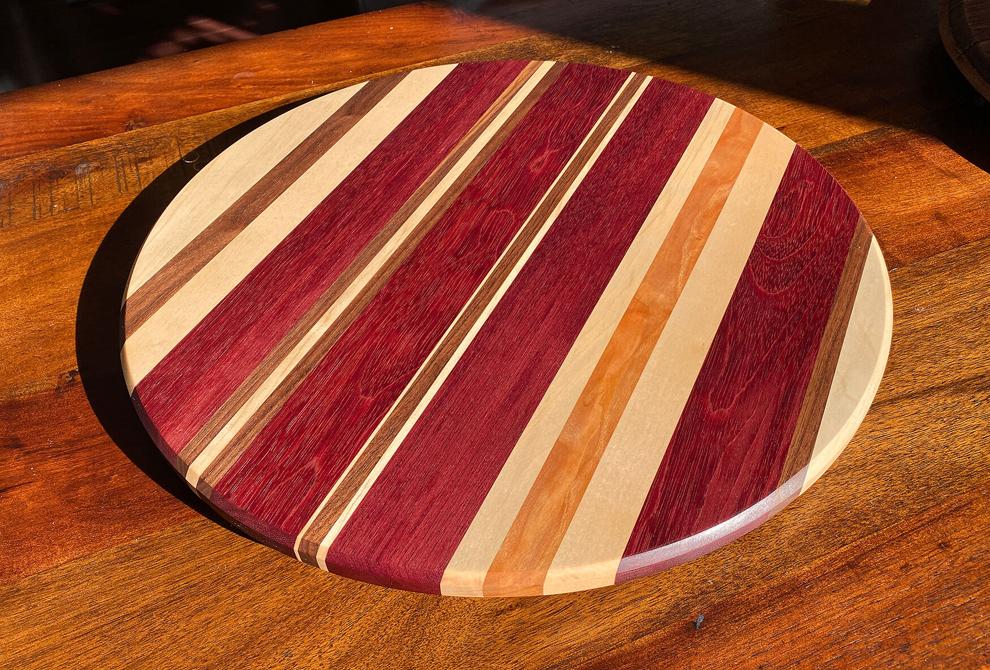 Building a chicken coop, deck and hammock forest with his students has allowed Villasana to bring his hobby into the classroom. Although he got into personal woodworking during the pandemic, he has led building projects with his students at Cedar Ridge since joining the school four years ago.
He thinks it gives the students a better sense of community and ownership. "I think it's really great when kids can get their hands dirty and build things – come back to school and show their parents they built that," he said.
An eco-friendly soap maker
Walking into Caitlin Nichols' basement, you may think she is a chemist. Certainly her scientific background has allowed her to soothe skin.
Nichols recalled finding out about the chemicals in many name-brand soaps and thinking, "I do not want to put this on my baby's skin." She soon decided to start making soap. "As a scientist at heart, I was like, well, I can figure this out," she said.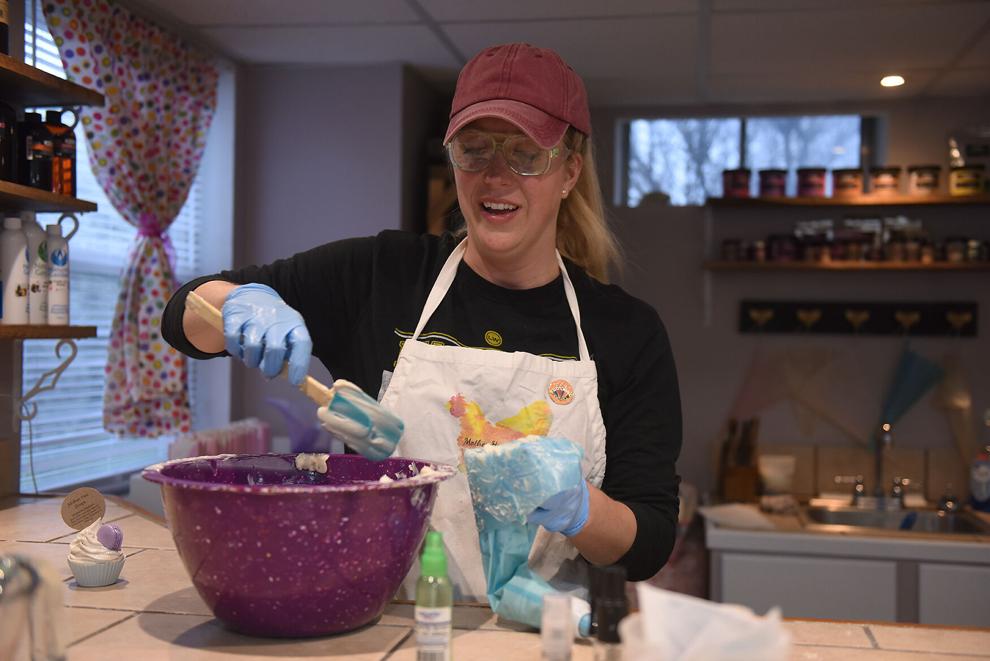 After beginning her hobby in 2015, Nichols has made several types of soaps, including artisan bar soap, pie-top soap, cake-slice soap, cupcake soap and dish soap. "You can only make so many regular plain bars of soap before you start to want to experiment and explore with it," she said.
Nichols produces the majority of her soaps during the heat of the year. "The on-season for soap is actually the off-season for teaching," she said.
Making homemade soap is a long process, and Nichols tries to make sure that all of the soap she makes is eco-friendly. She starts by melting oils; then while they cool, she mixes in distilled water and sodium hydroxide at a certain temperature. After they blend, she adds essential oils and colors.
The soap then begins to solidify within 24-48 hours, and the waiting begins. The soap must cure for four to six weeks before being used so that the sodium hydroxide is no longer present. "It's kind of like wine," she said. "The longer it cures, the better it is."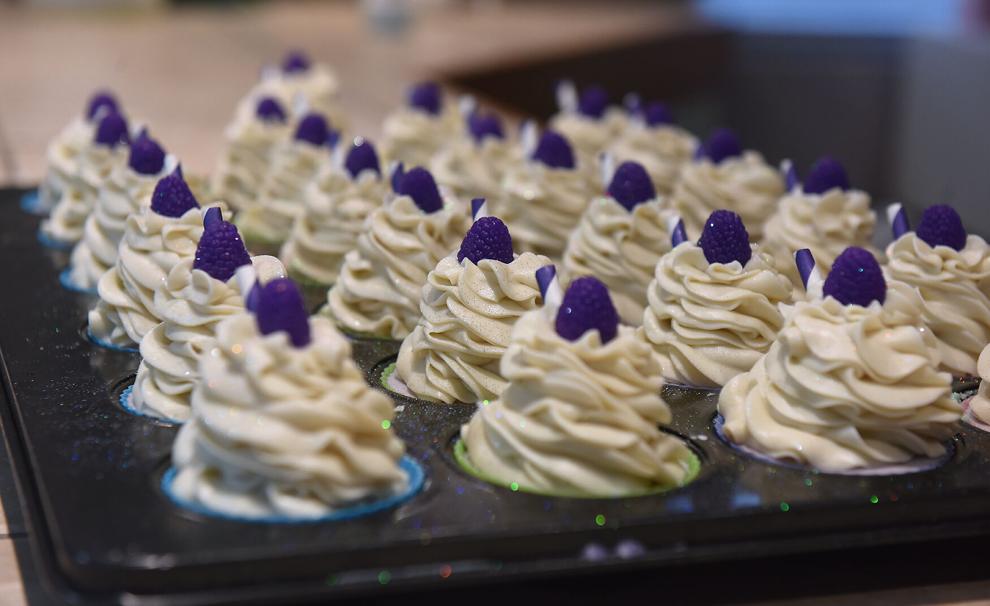 Nichols found that making soap can be a costly hobby. After three years, she decided to turn her hobby into a small business. "My husband and I decided it was probably in the best interest of our family and the hobby – that if I wanted to continue to do this, we needed to turn it into a business," she said.
Nichols' soap brand, "Mother Hen Soaps," is sold on Etsy and at Plume Boutique in Columbia. She also has sold her soaps at craft shows in Columbia.
During the pandemic, Nichols taught students virtually from Rock Bridge and Locust Street Expressive Arts elementary schools. Although she had students from separate schools, she built strong relationships with them. "It did not really matter that we were two groups of kids from two different places," she said. "We were just our class collectively."
An adventurous biker
Robert Fountain-Holman calls it the tail of the dragon: a windy highway that wraps through North Carolina into Tennessee on Highway 129. The section he coasted took 100 turns within 13 miles. "It's a daredevil ride," he said. "I was pretty sore the next day."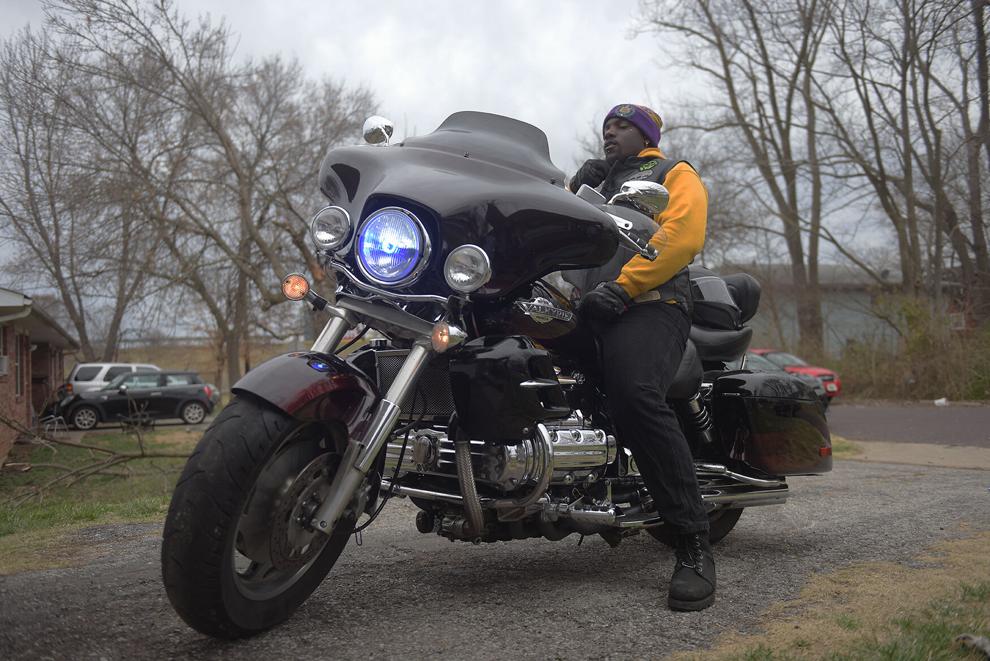 Holman grew up in Vandalia around a tight circle of friends who built makeshift minibikes. "We were 13 and 14 putting spin wheels on a weed eater motor and slapping it on the back tire," he said. "It's almost unbelievable looking back and thinking we did that."
Holman's pedigree contributed to his motorcycle enthusiasm. Two of his uncles have been riding motorcycles for 60 to 65 years. These were some of the first bikes that Holman saw as a kid, and they left a lasting mark. "They were really big influences, even though I did not think that at the time," he said.
Holman's trophy these days is a souped-up 1999 Honda Valkyrie, now discontinued. He rides about four to five times a week, sometimes through rough weather. "Twenty-five pounds of leather kind of makes you immune to anything," he said.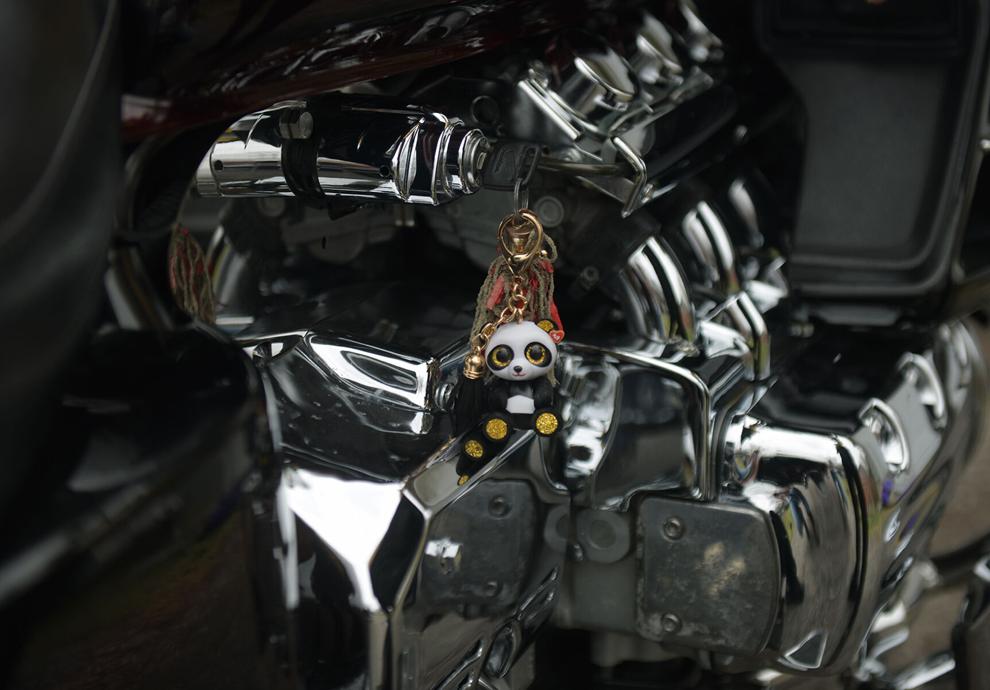 As a journeyman, Holman has traveled to Atlanta, Colorado, North Carolina and Tennessee on his motorcycle. He said his cruise on the Million Dollar Highway through Ouray, Colorado, in 2021 was one of his favorite trips. "It really tests your skills as a rider," he said.
Riding is a special escape from his day-to-day routine. "If I had a good day, I can ride and make it better," he said. "Motorcycling is the first time I experienced true freedom."
Holman is an officer of public relations and road captain for Ryzing Sonz, a motorcycle club with 13 chapters, including three in Columbia, Macon and St. Louis. He takes on the role of reaching out to the public so he can get involved in community service, fundraising and navigating some of the club's routes.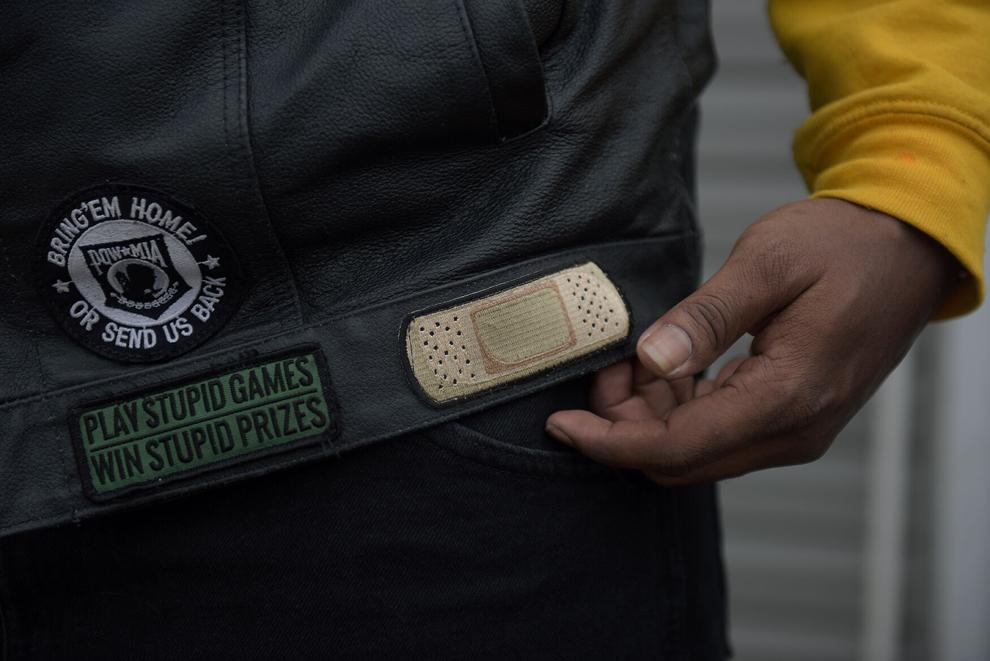 In December, Ryzing Sonz raised over $ 3,000 for a toy drive. "We'm not just going to ride, we're going to support someone," Holman said. "Even though we ride for fun, it does not hurt to show up."
Ryzing Sonz also has adopted Douglass Park. Club members have attended kids' birthday parties around Columbia to show them their bikes.
When a member lost his leg and arm in an accident, Ryzing Sonz quickly launched a fundraiser for him. "We are definitely like a family," Holman said.
In the classroom at Oakland, Holman strives to create a family-like bond with his students. He found that getting to socially integrate his students once they returned to the classroom from the pandemic was a struggle. "It is important that we as teachers are empathetic towards that and how that impacts their learning," he said.
Some of Holman's biggest influences were his former English teachers. As his teachers did for him, he tries to leave a lasting impression on his students. "That's the most rewarding thing about teaching in public school," he said.
These pastimes serve as a special release for teachers, allowing them to ease the tension and stress from their everyday lives through their passions. Whether they are selling, building, designing or biking, these teachers have found their recess.
.