For years, the state has not paid its share of what it costs to educate students with disabilities. Now, more money is coming, but is it enough?
During testimony at the Capitol for the bump in funding, one school leader recalled how one district having to eliminate a kindergarten teacher position, "to combine kindergarten and first grade so that the small rural school could pay for a full-time special education teacher, "Said Tamera Durbin, who leads Colorado Northeast BOCES, which serves as the administrative unit for multiple small rural districts.
The legislation also sets up a committee to study what it actually costs to educate students with disabilities, and an analysis of funding models in other states, some of which fund students at three times the rate of other students. That committee will recommend changes to Colorado's funding model.
State lawmakers are expected to finalize the long budget bill, which includes the extra funding, next week.
Districts welcome the new money. But special educators statewide are nervous the money will be used to shore up places in school budgets that were cut to fund special education
One report estimates the actual additional cost on average for special education students is about $ 10,500.
"Were so far behind in funding that even with the adjustment for this year of the $ 80 million, that will help… but it does not come close to covering the additional costs are that a district has that are providing those services," said Tracie Rainey, executive director of the Colorado School Finance Project.
Denver Public Schools spends $ 20 million on students with mild needs, and $ 35 million on students with higher needs.
"Students with special needs have not been sufficiently funded for many years or really ever," said Chuck Carpenter, chief financial officer for Denver Public Schools. "This is overdue. This additional funding is going to help DPS serve students with special needs better by providing the funds that we've needed for a long time.
The bill does not, however, require how the dollars will be spent. It could be used to add more special education services or offset the money districts have tapped from their regular education budget.
"There is not a statutory requirement to increase special education expenditures with these dollars," said Bill Sutter, chief financial officer for Boulder Valley School District. "It is a reimbursement for what districts are already doing."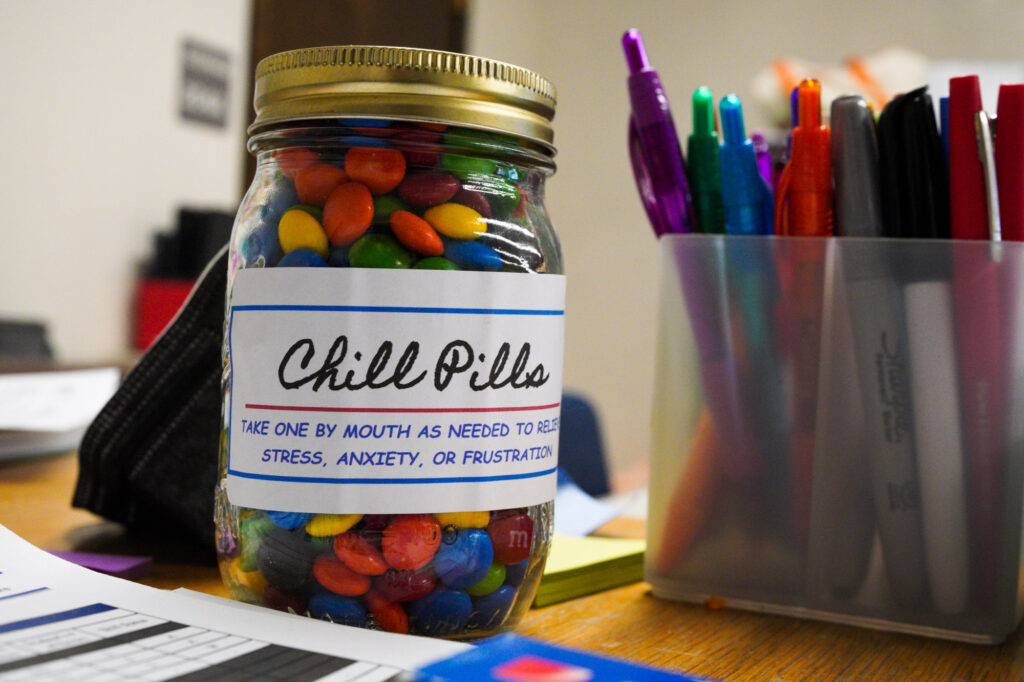 Boulder Valley School District gets about $ 7.5 million in state funding for students with disabilities but spends an estimated $ 53 million. Because there is such a huge gap, Sutter said the district would need a lot more state dollars before it necessarily adds to special education programming. All districts meet the requirements in a student's special education plan under federal law, however improving services and adding programs beyond required services needs to fit within a district's resources.
"This is money coming in for the things that we're already spending on… that we have not been able to do something else whether it's wages, or programs."
There is tremendous pressure on some districts that have not been able to keep up with salaries for a whole host of positions – paraeducators, teachers, bus drivers, custodians – because the district has had to put resources into required special education services.
DPS special educator Jen Holtzmann hopes some of that money will boost wages and training desperately needed to hire more paraprofessionals or to help reduce caseloads. It's hard for her to imagine funding has not really increased since 2006.
"2006! That's the year I graduated high school, "she said." I've been teaching in this deficit for as long as I've known. Would that mean another half-time special education teacher? That would be nice. "
In Denver, educators want a seat at the table for how those funds should be spent.
"What worries me is that it's possible that building leaders forced to make a tough decision… do I keep music or do I staff special education to the full extent that I know is necessary, or do I staff it at half knowing that my special educator has always made it work because they've had to, "said bilingual speech therapist Michelle Horwitz. "I do not think people can do that anymore."
She said she's seen many colleagues leave because they know they can have a bigger impact on children if they worked in outside facilities like pediatric clinics. Horwitz also wants special educators at the table because in Denver, where schools set their own budgets, she said she noticed an inequity in how special education is funded in each building.
"We want to make sure all schools can provide the same level of support for those students."
Jon Paul Burden, director of the exceptional service department for Weld RE-4, is hopeful some districts will spend the money on investing in their special education staff to retain them, hiring incentives or increasing paraprofessional salaries. He'd like to invest in training teachers, paraprofessionals and the appropriate support for students with disabilities. He said his district intends to expand special education services like center-based programming.
"Ideally, what I would like to do is to have the capacity to never have to send a kid outside of my district to get what they need," he said.
.