March's Best International Crime Books ‹CrimeReads
March's international crime fiction contains almost no fast-paced thrillers — instead, we find literary noir, coolly choreographed action, and slow-burn psychological thrillers. Along with the usual suspects from France, South Korea, and Scandinavia, you'll find two great Latin American noirs on here, each in conversation with political upheaval in recent history. Some of us are traveling these days, but even if you're back to jetsetting, you still will not find anything close to the tours of the underworld that crime fiction can offer. Sit back, put your feet up, and dream of other worlds…
Maria Gainza, Portrait of an Unknown Lady
Translated from the Spanish by Thomas Bunstead
(Catapult)
In this lavish tale of art and forgery, set in mid-century Buenos Aires, we follow an enigmatic art authenticator who specializes in copying mid-price works and passing them off as originals, and her bored prodigy, who works to solve the mystery of the authenticator's life. Interspersed are tidbits about the forgery ring's greatest muse, an aristocratic portrait painter who is easy to copy yet hard to decipher.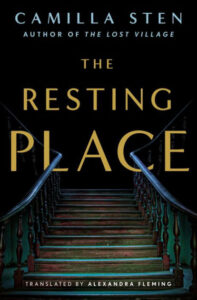 Camilla Sten, The Resting Place
Translated from the Swedish by Alexandra Fleming
(Minotaur)
Camilla Sten continues to blend Scandinavian noir with the folk horror of Midsummer in her latest, a perfect follow-up after last year's delightfully creepy The Lost Village. In this tale of buried secrets and desperate measures, a young woman mourning the loss of the grandmother who raised her heads to a remote estate to claim her inheritance. Of course, she finds far more than a few dusty bottles of wine and pieces of antique furniture waiting for her…
Article continues after advertisement

Gu Byeong-Mo, The Old Woman With the Knife
Translated from the Korean by Chi-Young Kim
(Hanover Square Press)
A sixty-five-year-old female assassin, need I say more? Byeong-Mo's novel follows Hornclaw, the aforementioned female assassin who finds herself on the cusp (or rather, the expectation) of retirement. But when an injury leads her to a doctor and his family, her own feelings and emotions come up to the surface, and with them, a new kind of stake. The Old Woman with the KnifeByeong-Mo's first novel to be translated into English from Korean, is sardonic and funny, as it probes at the expectations around aging women and their bodies. –Snigdha Koirala, Lit Hub Editorial Fellow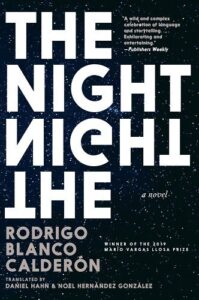 Rodrigo Blanco Calderón, The Night
Translated from the Spanish by Daniel Hahn and Noel Hernández González
(Seven Stories Press)
Rodrigo Blanco Calderón's The Night is a kaleidoscopic, deeply-felt portrait of a country in crisis. Set in Caracas in the midst of a series of femicides and a deepening energy crisis causing erratic, wide-sweeping blackouts, the story's perspective shifts between characters wrestling with the intensifying collapse of their country and a deepening sense of existential anxiety. –Dwyer Murphy, CrimeReads Editor-in-Chief
Article continues after advertisement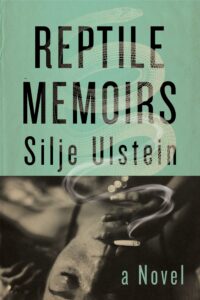 Silje Ulstein, Reptile Memoirs
Translated from the Swedish by Alison McCullough
(Grove)
This one grabs you from the get-go with its serpentine cameos and dissolute Scandinavians. Ulstein's debut is a smash hit across Europe and well deserves all the comparisons it's earning to Gillian Flynn's work. Plus, snakes !!!
Nonfiction Bonus: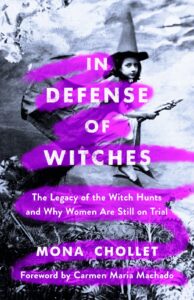 Mona Chollet, In Defense of Witches: The Legacy of the Witch Hunts and Why Women Are Still on Trial
Translated from the French by Sophie R. Lewis
(St. Martin's Press)
This book looks so cool! And it's not just cause of that perfect use of melodramatic purple on the cover. First of all, let's just take a moment to celebrate the rarity of a work of nonfiction by a woman getting translated into English, because that does not happen all that often. Plus, it's about witches. And not only the history of witch burnings and what they meant for the persecution of difficult women, but how those same trends of ostracization and punishment are played out today. Ooh and there's an intro from Carmen Maria Machado, which really clinches this one as a must-read.